---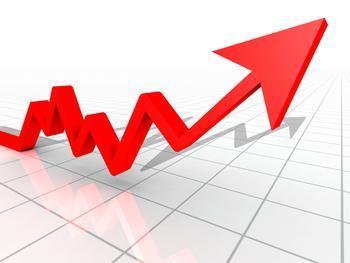 The pace of economic growth accelerated sharply in the first three months of the year, but not as much as economists were expecting.
The Commerce Department reports gross domestic product (GDP) -- the output of goods and services produced by labor and property located in the United States -- expanded at an annual rate of 2.5% in the first quarter after rising a tepid 0.4%. While that's a considerable improvement, it failed to meet the Briefing.com forecast of 2.9%.
Today's report is an "advance" estimate of economic performance. More complete data will be released at the end of May.
Consumers a factor
Stronger consumer spending, private inventory investment, exports, residential investment,
and nonresidential fixed investment were major factors in the rising GDP. Those influences were offset to a degree by declines in federal government spending and state and local government spending. Imports, which are a subtraction in calculating GDP, increased.
The full report is available on the Commerce Department website.
---