---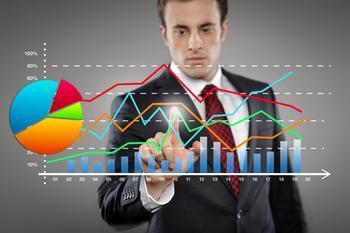 The nation's economy was doing better in the second quarter than it was in the first three months of the year.
Government figures show real gross domestic product (GDP) -- the output of goods and services produced by labor and property located in the U.S -- increased at an annual rate of 1.7% in the second quarter of 2013. During the first quarter, it grew at a revised rate of 1.1%. Economists surveyed by Briefing.com had been looking for a GDP growth rate of 1.1%.
Keep in mind that this "advance" estimate of GDP growth is subject to further revision. The "second" estimate for the second quarter, based on more complete data, will be released on August 29.
Consumers contribute
The second quarter increase was due primarily to positive contributions from personal consumption expenditures (consumer spending), exports, nonresidential fixed investment, private inventory investment, and residential investment. Holding growth in check was a drop in federal government spending.
As positive as the second quarter increase was, GDP growth has not exceeded 2.0% since the third quarter of 2012 or topped 3.0% since the first three months of last year.
Analysts say these trends are not indicative of an economy that is on a solid and steady upward path.
The full GDP report can be found on the Commerce Department website.
---