---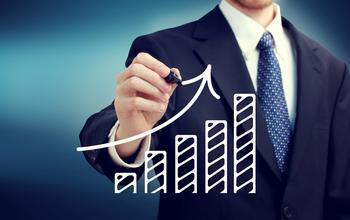 The economy was sputtering in the first three months of the year, slowing even further from the anemic performance in the final quarter of 2015.
The Bureau of Economic Analysis (BEA) reports real gross domestic product (GDP) -- the value of the goods and services produced by the nation's economy -- increased at an annual rate of 0.5% in the first quarter of 2016. GDP grew at an annual rate of 1.4% the previous three months.
This first-quarter "advance estimate" is based on sources that are incomplete or subject to further revision.
The first quarter growth rate was the result of contributions from consumer spending, residential fixed investment, and state and local government spending. Those were partly offset by declines in nonresidential fixed investment, private inventory investment, exports, and federal government spending. Imports -- a subtraction in the calculation of GDP -- increased.
The slowdown in the rate of GDP growth came from a larger decrease in nonresidential fixed investment, a deceleration in consumer spending, a downturn in federal government spending, a rise in imports, and larger decreases in private inventory investment and in exports. Those declines were partly offset by an rise in state and local government spending and an acceleration in residential fixed investment.
GDP inflation and savings
The price index for gross domestic purchases, which measures prices paid by U.S. residents, rose 0.3% in the January-March period, down 0.1% from the fourth quarter. Excluding food and energy prices, the "core" measure of GDP inflation was up 1.4%, versus a 1.0% advance in the prior three months.
Personal saving, which is disposable personal income less personal spending -- was $712.3 billion in the first quarter, compared with $678.3 billion in the fourth. The personal saving rate -- personal saving as a percentage of disposable personal income -- was 5.2%, a gain of 0.2% from the final three months of last year.
The full report is available on the BEA website.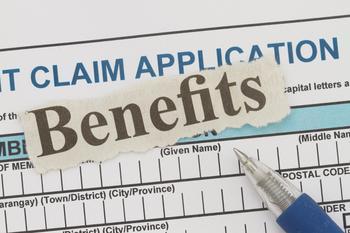 Jobless claims
First-time applications for state unemployment benefits were on the rise last week.
The Department of Labor (DOL) reports initial jobless claims were up by 9,000 in the week ending April 23 to a seasonally adjusted 257,000. The previous week's level was revised up by 1,000 -- from 247,000 to 248,000.
This marks 60 consecutive weeks of initial claims below 300,000, the longest streak since 1973.
The four-week moving average, which is less volatile and considered a more accurate gauge of the labor market, fell 4,750 to 256,000 -- the lowest level since December 8, 1973.
The complete jobless claims report is found on the DOL website.
---