---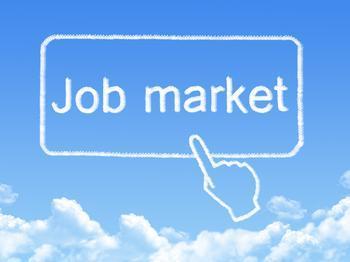 March was another good month for job creation, according to the ADP National Employment Report.
Produced by ADP in collaboration with Moody's Analytics, the report says private sector employment increased by 200,000 jobs from February to March, with small to medium-sized companies carrying most of the weight.
"The job market continues on its amazing streak," said Moody's Analytics Chief Economist Mark Zandi. "The March job gain of 200,000 is consistent with average monthly job growth of the past more than four years. The only industry reducing payrolls is energy as has been the case for over a year. All indications are that the job machine will remain in high gear."
Job creators
Businesses with 49 or fewer employees saw their payrolls increase by 86,000 in last month, while employment at companies with 50-499 employees increased by 75,000 jobs.
Large companies -- those with 500 or more employees -- created just 39,000 jobs, about half the number they cranked out in February which is about half of February's 77,000. Companies with 500-999 employees added 20,000 jobs, and firms with over 1,000 employees fell from 63,000 jobs added in February to 18,000 this month.
Nearly all the new jobs -- 191,000 -- were in the service-providing sector. Professional/business services contributed 28,000, trade/transportation/utilities grew by 42,000, and financial activities added 14,000 jobs.
Employment in goods-producing industries rose by just 9,000 jobs in March, with the construction industry adding 17,000 jobs and manufacturing hiring 3,000 new workers.
---