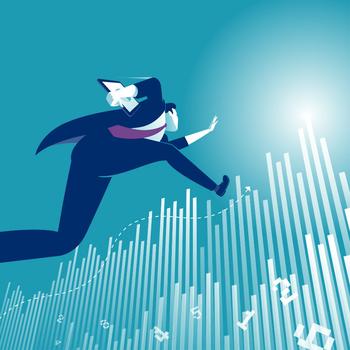 The government reports that the economy added 250,000 jobs in October, and workers took home more money in their paychecks.
The October employment report shows all sectors of the economy reported healthy job gains and none of them reduced employment. The unemployment rate remained steady at 3.7 percent.
But for consumers, the wage number might be the most important aspect. Average hourly earnings for all employees on private nonfarm payrolls rose by 5 cents to $27.30. On a yearly basis, earnings have risen 83 cents, or 3.1 percent -- the largest hike in incomes since the Great Recession.
Construction workers saw the largest one-month gain in wages, followed by trade, transportation, and utility workers.
While the stock market doesn't like the idea that wages are growing -- an inflationary signal that could lead to still higher interest rates -- most economists agree that growing wages for consumers are needed to boost economic growth.
Where the jobs are
The health care sector led the field in adding jobs last month, expanding payrolls by 36,000. Hospitals added 13,000 jobs while positions in nursing and residential care facilities rose by 8,000. Over the past 12 months, healthcare employment grew by 323,000.
Manufacturing added 32,000 jobs in October," said William Wiatrowski, acting commissioner of the Bureau of Labor Statistics (BLS). "Most of this increase occurred in the durable goods component with a gain of 10,000 jobs in transportation equipment. Over the past 12 months, manufacturing added 296,000 jobs, the bulk of which were in durable goods."
Construction added 30,000 jobs, while transportation and warehousing added 25,000 and professional and business services added 35,000.
More people joined the labor force last month. The labor participation rate rose 0.2 percent to 62.9 percent after remaining flat during much of 2018.
But the number of people employed part-time for economic reasons, sometimes referred to as involuntary part-time workers, hardly changed from September.
The October report points to a stable employment environment with hiring taking place in all sectors of the economy.