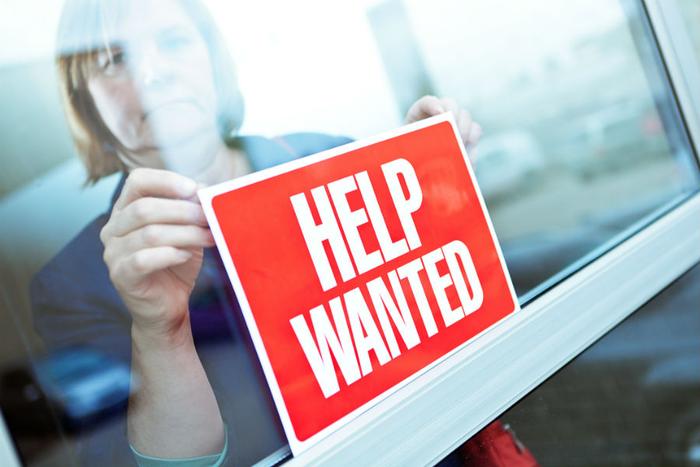 The U.S. economy added 201,000 jobs in August as the labor market remains tight. The latest report from the Bureau of Labor Statistics suggests it's getting easier to find employment.
"The unemployment rate remained at 3.9 percent in August, and the number of unemployed people, at 6.2 million, was little changed," said William Wiatrowski, Acting Commissioner Bureau of Labor Statistics. "Among the unemployed in August, 1.3 million had been searching for work for 27 weeks or longer. These long-term unemployed accounted for 21.5 percent of the total unemployed."
August's job gains were clustered in sectors that have been on a hiring spree all year. Professional and business services, health care, wholesale trade, transportation and warehousing, and mining saw the largest payroll expansions.
Who's doing the hiring
Professional and business services added 53,000 jobs in August, bringing the 12-month total to 519,000. The health care sector added 33,000 jobs -- a 301,000 increase since August 2017.
Wholesale trade added 22,000 jobs while transportation and warehousing added 20,000. Factories actually slightly reduced jobs last month but manufacturing jobs are up 254,000 over the last 12 months.
Economist Joel Naroff, of Naroff Economic Advisors, notes there were downward revisions for June and July job creation, meaning the three month average is around 185,000. He expects that number to trend slightly lower in the months ahead.
"The big news is the wage number," Naroff told ConsumerAffairs. "We are finally seeing wage gains pick up and it will likely only get hotter. That makes the Fed's actions more defensible and further rate hikes inevitable."
Entering the sweet spot for workers
Average hourly earnings for all private non-farm employees gained a dime from July to $27.16. But on an annual basis, earnings have grown by 77 cents an hour, a 12-month increase of 2.9 percent. That's the largest since 2009. But Robert Frick, corporate economist at Navy Federal Credit Union, would have liked to have seen an even stronger wage increase.
"At this point in previous expansions we've seen wages rising at a 3.5 percent or even above a 4 percent rate," Frick said. "However, given that jobs added are still above 200,000, showing many more Americans want to work, and wages have started to increase about the 2.7 percent level, we could be entering that sweet spot for workers that's typical at an expansion's peak."
The government's jobs numbers came in sharply higher than Thursday's release from ADP and Moody's Analytics. That report showed August's job growth at only 163,000, the weakest number since October.
The biggest drop off in new hiring was among small businesses with fewer than 50 employees. The strongest hiring was among mid-size firms.