---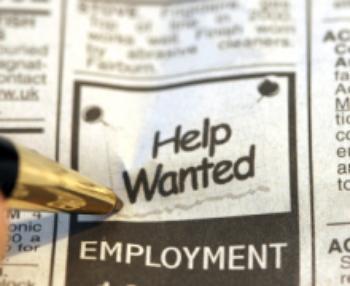 When the Labor Department reported Friday that the unemployment rate for November dropped to 7.7 percent, a lot of economists' eyebrows went up. The numbers were a big surprise.
Anecdotal evidence suggested firms were still laying off, not hiring. Then there was Hurricane Sandy, the storm that devastated the Northeast, disrupting the normal hiring process.
Yet the Bureau of Labor Statistics report shows the economy added 146,000 jobs for the month. Economist Joel Naroff of Naroff Economic Advisors, in Holland, Pa., says the numbers were better than expected across the board.
Big surprise
"First, and most surprisingly, the unemployment rate fell to its lowest level in nearly four years," Naroff said. "Forget the data nerd discussion about labor force declines, my issue is with the phone interviews."
The monthly employment report is compiled much like a public opinion survey. To find out if people are employed, or looking for work, survey takers make calls to key areas across the country. Naroff has begun to question whether those surveys still accurately reflect what's happening in the job market.
"I don't know the answer to this but it is possible that the phone survey doesn't capture enough of the cellphone-only households that may have populated the Sandy-created job losers," he said. "Thus, the survey could have underestimated the number unemployed."
More consumers only have a cellphone
A growing part of the population no longer has a landline. In fact, cellphone-only households tend to be made up of younger Americans, precisely the people hit hardest by the bad economy. Since survey calls are made to landline numbers, is it possible that this important segment is under-represented?
"I have some issues with both the unemployment rate and job gains numbers," Naroff said. "If the survey does not adequately collect data from cellphone only households, the unemployment rate may have been understated."
And in fact, the weekly "new claims for unemployment benefits," released each Thursday, suggests that's the case. As for the jobs numbers, over the next couple of months Naroff says more small to mid-sized firms will weigh in. That, he says, could result in downward revisions.
---