---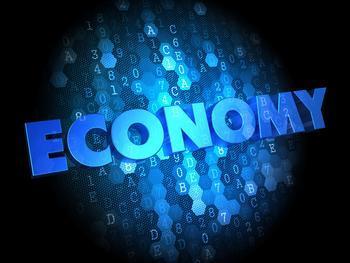 After posting three declines in a row, The Conference Board's Leading Economic Index (LEI) is showing signs of life.
The LEI, which is generally seen as a forecaster of economic activity three-to-six months into the future, rose 0.2% in March.. The skimpy 0.1% gain reported for February was revised to show a decline of 0.1%. The index was lower in January and December as well.
"With the March gain, the U.S. LEI's six-month growth rate improved slightly but still points to slow, although not slowing, growth in the coming quarters," said Ataman Ozyildirim, director of business cycles and growth research at The Conference Board.
"Rebounding stock prices were offset by a decline in housing permits, but nonetheless there were widespread gains among the leading indicators. Financial conditions, as well as expected improvements in manufacturing, should support a modest growth environment in 2016."
The LEI is basically a composite average of several individual indicators. It's constructed to summarize and reveal common turning point patterns in economic data in a clearer and more convincing manner than any individual component -- primarily because it smooths out some of the volatility of individual components.
The ten LEI components include:
Average weekly hours, manufacturing
Average weekly initial claims for unemployment insurance
Manufacturers' new orders, consumer goods, and materials
Institute for Supply Management Index of New Orders
Manufacturers' new orders, nondefense capital goods excluding aircraft orders
Building permits, new private housing units
Stock prices, 500 common stocks
Leading Credit Index
Interest rate spread, 10-year Treasury bonds less federal funds
Average consumer expectations for business conditions
---