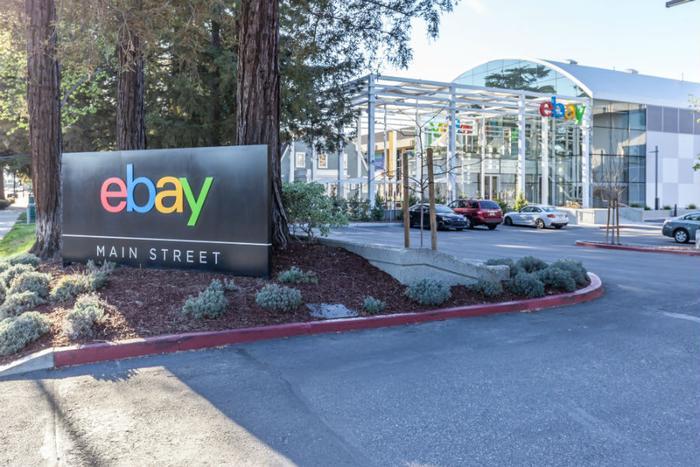 In an effort to take on Amazon, eBay has announced that it plans to launch its own end-to-end fulfillment service next year. 
The company's upcoming "Managed Delivery" platform will enable sellers to ship their goods to key locations around the U.S. and offer their customers speedier deliveries. Customers will be able to track packages, and high-volume sellers will be released from the burden of packing boxes. 
"Managed Delivery will be a competitively-priced logistics solution for businesses selling high-volume goods in popular categories like electronics, home and garden, and fashion," said Devin Wenig, eBay President and CEO in a statement. "The implementation of this service will dramatically lessen the shipping burden on sellers, while improving the shopping experience and making unboxing fun for buyers."
Faster and more reliable deliveries
Unlike Amazon, eBay doesn't plan to build its own fulfillment centers. Instead, it plans to rely on a network of third-party partners to supply warehousing and delivery services, as well as packaging with its logo. 
Sellers will be charged a warehousing and shipping fee, which is similar to how Amazon operates its "Fulfillment by Amazon" program. In exchange for using the service, eBay will bear responsibility for products lost or damaged in shipping. 
"With approximately 1.5 million packages being sent daily in the U.S. by eBay sellers, Managed Delivery will also result in hundreds of millions of eBay branded boxes and packages being placed on front porches across the United States within the next few years," the company said. "These branded packages will not only deliver a better shopping experience for customers, but materially enhance eBay's brand identity as a popular consumer shopping destination."
Around 40 to 50 percent of items listed on eBay will qualify to use the company's new fulfillment platform, Reuters reports. The service has been tested by sellers in the U.S. and Germany this year, but a wider rollout is slated for 2020.