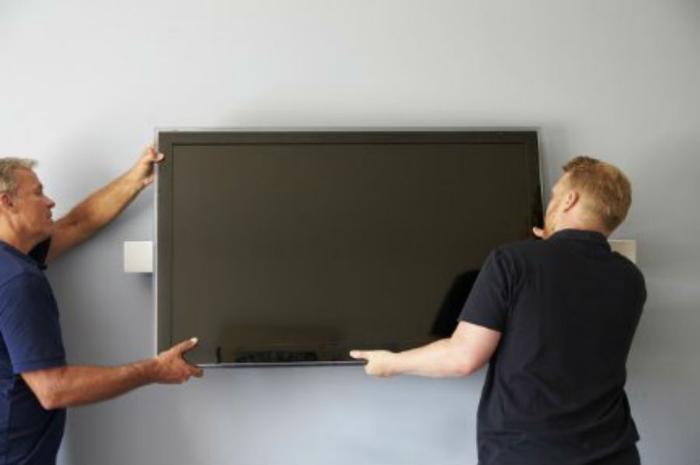 Online e-commerce site eBay announced today that it's teaming up with Handy, Porch, and InstallerNet to offer in-home installation and assembly services on its site.
Consumers will be able to add installation and assembly services to purchases for items that may require those tasks, such as furniture or televisions. Shoppers who choose to purchase home services during checkout will be contacted via email from the applicable eBay partner and instructed on how to proceed with scheduling the installation.
"A massive amount of home and electronic items are sold on eBay daily, many of which require professional installation," said Alyssa Steele, Vice President of Merchandising at eBay, in a statement. "With these new partnerships, we're able to combine our incredible selection of inventory with easy access to affordable and trusted service professionals, making eBay a one-stop shop for our customers."
Partnering with three companies
Handy will be available to consumers who want to have their TV mounted, their smart home set up, and more. InstallerNet can coordinate installation of consumer and commercial electronics through a network of independent contractors.
Porch's network of professionals "can tackle over 1,000 different projects from small jobs like TV mounting and furniture assembly, to large remodel projects and ongoing home maintenance," eBay says.
The online retailer's new home services offerings may help it compete with Amazon, which launched Home Services in 2015. Amazon's home services offerings let customers hire help for tasks including assembly and installation.
Handy already has a deal with Walmart which allows customers to purchase in-home installation and assembly assistance at over 2,000 of the retailer's stores.
"We are thrilled to add eBay to the growing roster of top retail brands who rely on our platform to provide fast and convenient assembly and installation services," said Oisin Hanrahan, CEO of Handy, in a separate statement. "The integration with Handy will enhance the shopping experience on eBay with seamless access to service professionals who can help buyers avoid headaches and enjoy their home goods purchases without the hassle," Hanrahan added.