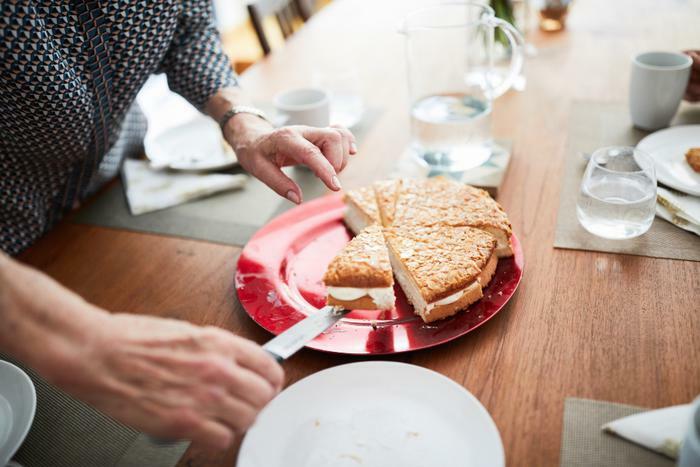 ​A new study conducted by researchers from the North American Menopause Society (NAMS) explored an interesting factor that may increase older women's risk of developing cardiovascular disease. Their findings showed that eating alone may be detrimental to older women's long-term heart health. 
"This study shows that older women who eat alone are more likely to have symptomatic heart disease," said researcher Dr. Melanie Faubion. "They are more likely to be widowed and to have lower incomes and poorer nutritional intake. These results are not surprising given that lower socioeconomic status and social isolation contribute to lower quality of life, greater rates of depression, and poorer health." 
How eating habits impact heart health
The researchers had nearly 600 women over the age of 65 report on their typical eating habits, including how many meals per day they usually ate with other people versus how many they ate alone. The team then tracked the women's health and paid particular attention to cardiovascular disease and nutrition. 
The researchers learned that there were several health risks that popped up when older women ate most of their meals alone. From a heart health standpoint, regularly eating alone was linked with a nearly 2.6 times higher risk of angina among the women in the study. 
The report showed that women were also more likely to struggle with nutrition when they ate alone often. Not only were their typical diets lacking several key nutrients, including potassium, energy, and dietary fiber, but they generally weren't as knowledgeable about healthy eating habits as those who were sharing most of their meals with family or friends. 
Given the serious long-term implications of these findings and the prevalence of heart disease nationwide, the researchers hope more work is done to make nutritional information more accessible to all consumers. 
"Given that women live longer than men, finding ways for older women who are socially isolated to engage and create meaningful social ties may not only improve their nutrition but also their overall health while simultaneously reducing health care costs," Dr. Faubion said.