---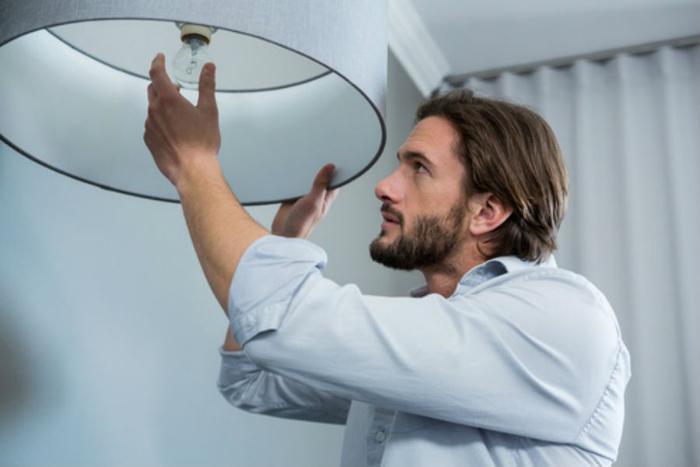 There are many ways for home sellers to prepare their home for the spring real estate market. From painting the walls to clearing away the clutter, minor improvements can make a home look fresher and help it sell more easily.
Another way to put your home in its best light? With a few electrical and lighting repairs. Lighting that is both safe and aesthetically pleasing can add value to a home and help it sell more quickly.
Panel replacement
Sean Dore, owner of electrical service provider Mr. Electric in Baton Rouge, says sellers who will be listing an older home for sale can add value and safety with a panel replacement.
"Older style breakers and panels can be safety hazards and can tend to detract from the value of a home when selling, as most buyers will require it be changed after the inspection is completed," Dore told ConsumerAffairs.
While it's suggested to let a professional electrician handle electrical repairs involving wiring, homeowners can easily complete other lighting projects on their own.
DIY lighting changes
Other repairs that can give your home an edge over others on the market range from fixing exterior flood lighting and adding landscape lighting, to changing old fixtures and bulbs to LED.
"LED lighting is a fantastic way to add value to a home," Dore says. "Changing out bulbs and converting fixtures results in a brighter home; an additional selling point of doing so is that the lighting is energy efficient and will be maintenance free for quite some time."
Adding blue-light emitting LED lightbulbs under your kitchen cabinets can provide functional lighting while adding depth to the room. To bathe a bedroom in a feeling of tranquility, choose LED bulbs with a warm color temperature. 
While you're in the process of swapping old for new, consider changing the plate covers for receptacles and switches so they are new and matching.
Childproof outlets
If you're planning to change out any receptacles, Dore says it's best to go with childproof or tamper-resistant products. While they are not mandatory to sell a home, they are now code required.
Additionally, having the safer outlets installed may be seen as an added bonus to any parents of young children who are looking at buying the home.
---