---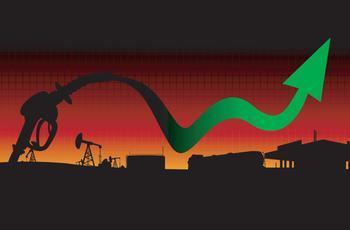 A pipeline leak in Alabama may bring back a bad memory from the late 1970s for consumers on the East Coast – surging gasoline prices and stations that run out of fuel.
The good news – the price spike shouldn't last that long. On the other hand, when speculators get involved, as they did after 2005's Hurricane Katrina, the long term effect on prices can be hard to predict.
Already the gasoline futures market has responded with a rise in prices. In a Tweet, GasBuddy senior analyst Patrick DeHaan predicted prices at the pump could rise between five and 15 cents a gallon in Georgia, North Carolina, Tennessee, and Virginia, and as much as 20 cents a gallon in South Carolina. He says some station tanks may run dry.
Week-long shutdown
A week ago the Colonial Pipe, which is the main transporter of gasoline and diesel fuel from Houston to the East Coast, suffered a leak in rural Alabama and had to be shut down.
Now, engineers say it may be another week before the leak is repaired and the fuel can start flowing again. That could result in a significant draw-down in supplies in areas served by the pipeline, resulting in price hikes and possible shortages.
At the same time, Reuters reports BP will conduct major maintenance this weekend at its Whiting, Indiana refinery, reducing its output by as much as half. So, as oil prices have been fairly soft this week, the outlook is for gasoline prices to move in the other direction, at precisely the time they normally start to fall.
Low-priced states hit first
For consumers in the most-affected states, the saving grace is the fact they are starting out with some of the lowest gasoline prices in the country. South Carolina, expected to be the hardest-hit state, currently has the lowest prices in the nation, with a statewide average of $1.94 a gallon. The price is $2.02 in North Carolina and $1.98 in Virginia.
Meanwhile, Georgia Governor Nathan Deal has declared a state of emergency, allowing the suspension of federal rules and regulations that limit the hours of operation that commercial vehicles may be in use.
---