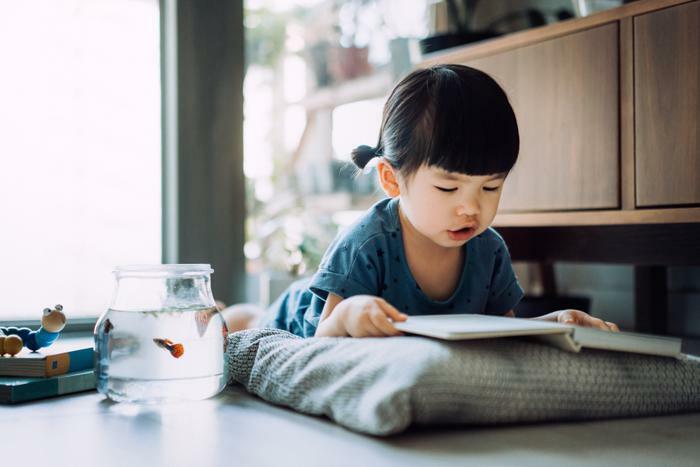 Getting kids interested in reading can lead to several academic and developmental benefits. Now, researchers from Cincinnati Children's Hospital Medical Center explored how certain reading programs can better prepare preschoolers for entering kindergarten. 
The team explained that a combination of two early reading programs -- Reach Out and Read and Dolly Parton's Imagination Library -- gave preschoolers the literacy skills they needed to be successful in kindergarten. 
"With this early study, we suggest that when combined and sustained, these two programs have the potential for effectively supporting the development of preliteracy skills of large populations of at-risk children, improving kindergarten readiness, and, ultimately, success in school and life," said researcher Dr. Greg Szumlas. 
The benefits of reading programs
To understand the benefits of the two reading programs, the researchers analyzed data from nearly 3,200 children in Cincinnati over the course of three separate school years. 
All of the children were involved in both the Reach Out and Read program and Dolly Parton's Imagination Library. The former program supplies books and reading guidance to children from birth through age 5; the latter also sends books to families during the same timeframe.
The children in the study took the Kindergarten Readiness Assessment (KRA) prior to starting kindergarten so that their literacy skills and overall kindergarten readiness could be measured. The researchers compared their scores with other students in school districts that weren't involved in either reading program. 
Ultimately, children enrolled in both reading programs performed better on the KRA than other children in the Cincinnati school districts that weren't participating in the reading programs. Having the extra reading practice translated to scores that were more than 15 percentage points higher than other students in the districts that hadn't received reading assistance. 
Moving forward, the researchers hope these findings highlight the benefits associated with early exposure to literacy and books. The team says reading with kids from infancy can result in a big advantage when it comes to getting ready for school.
"I can't stress enough to parents the importance of reading with your child, starting at birth," said Dr. Szumlas. "Just a few minutes a day, reading aloud, and interacting with your child over books can make a huge difference in helping them prepare and be ready for kindergarten."