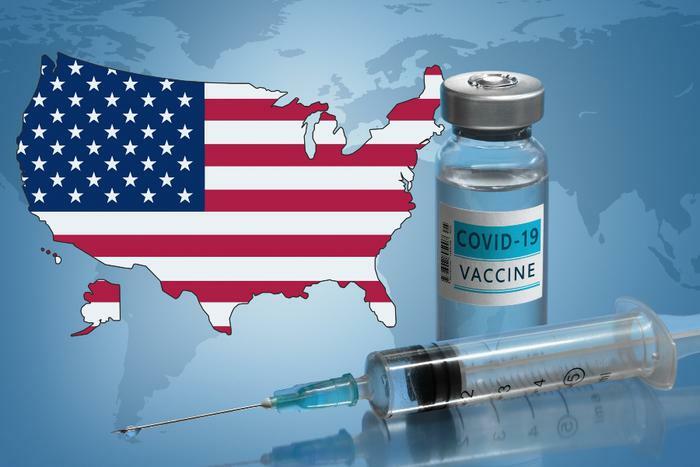 The COVID-19 pandemic has infected hundreds of millions of people and led to over four million total deaths worldwide. With those kinds of statistics, it may be easy to think that virus mitigation efforts like vaccines have been ineffective. But researchers say that's far from the truth. 
In a recent study, they found that early vaccination campaigns in the U.S. prevented nearly 3 million additional cases of COVID-19 and 140,000 deaths. They say these efforts helped the average state experience five fewer deaths per 10,000 adult residents over the first five months of the pandemic.
"This study brings into focus the dramatic success of the early months of the nation's coronavirus vaccine rollout," said senior author Christopher Whaley. "The findings provide support for policies that further expand vaccine administration to enable a larger proportion of the nation's population to benefit."
Saving lives and helping economies
By state, Whaley and his colleagues say New York experienced the largest reduction in potential COVID-19 cases. They found that the Empire State had 11.7 fewer COVID-19 deaths per 10,000 adult residents due to vaccination efforts. The state that saw the smallest reduction in potential deaths was Hawaii, but it still experienced 1.1 fewer COVID-19 deaths per 10,000 residents because of vaccination efforts. 
Those saved lives add up to a lot when it comes to each state's economy. The researchers estimate that the total economic value of the lives saved during the study period equated to between $625 billion and $1.4 trillion. They note that those figures far surpass the $13 billion that the federal government allocated for vaccine development and manufacturing by the end of 2020.
"Our results suggest that further efforts to vaccinate populations globally and in a coordinated fashion will be critical to achieving greater control of the COVID-19 pandemic," concluded Sumedha Gupta, the study's first author.
The full study has been published in the journal Health Affairs.