---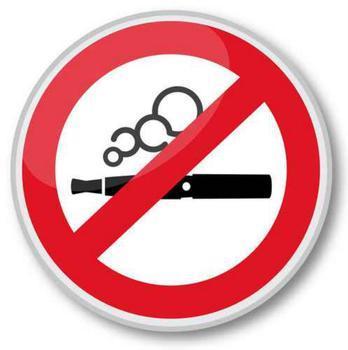 The Transportation Department has issued a final rule banning battery-powered electronic smoking devices – primarily e-cigarettes – from checked bags aboard commercial aircraft.
The government said it is taking the action as a safety precaution.
"Fire hazards in flight are particularly dangerous, and a number of recent incidents have shown that e-cigarettes in checked bags can catch fire during transport," said U.S. Transportation Secretary Anthony Foxx, who called the ban a "prudent and important safety measure."
The move was not unexpected. Back in October the agency issued an interim rule to the same effect, opening it to an extended comment period.
The final rule does allow passengers to carry e-cigarettes in the cabin of the aircraft, but it does not allow them to charge the devices during a flight.
Lithium ion batteries
Batteries, as a rule, make aviation officials nervous. There have been instances of lithium ion batteries in laptop computers and smartphones overheating, with some catching fire. Officials have long worried what would happen if a computer, packed in a suitcase and stowed in the body of a jetliner, caught fire.
In 2014 a plane in Tel Aviv had to be evacuated after the lithium-ion battery powering a passenger's iPhone 5 caught on fire, filling the cabin with smoke. A decade earlier a California teenager suffered second-degree burns when her cell phone caught fire without warning, with investigators pinning the blame on the lithium ion battery.
Granted, the batteries powering e-cigarettes are much smaller, but officials say it only takes a tiny spark to create a catastrophe.
"This final rule is the next step in hazardous materials safety standards following our interim final rule issued last October," Marie Therese Dominguez, a Transportation Department officials, said. "The rule addresses the risk of fire brought about by carrying these electronic devices in checked baggage or charging them on board aircraft."
The rule, however, does not stop people from carrying other devices powered by lithium ion batteries -- like computers, phones, and cameras -- in checked bags. It also does not stop a passenger from carrying battery-powered devices in carry-on luggage.
---