---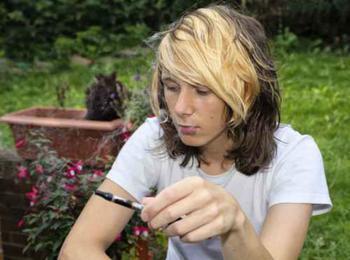 Recent reports have indicated that e-cigarette use amongst teens is rising, but how much of it is attributed to the way these products are advertised? According to a study from The University of Texas Health Science Center in Houston, quite a lot.
Researchers have found a significant association between marketing for e-cigarettes and product use among middle and high school students. The teens report seeing advertisements for these products in many different places – a marketing tactic that closely resembles those used by the tobacco industry.
"E-cigarette companies are following what cigarette companies did. There are no restrictions on the messaging they can use, and health warnings do not appear on e-cigarettes like they do on cigarette packages. Flavored e-cigarettes are widely available and appeal to youth," said Dr. Maria Cooper, co-author of the study.
Pervasive advertising
The study utilized data from the 2014 National Youth Tobacco Survey, which asked young people about their exposure to tobacco products. The researchers found that out of over 22,000 middle and high school students, 20% had tried e-cigarettes before and 9% were currently using them.
The researchers found that those who had tried e-cigarettes before were 16% more likely than their peers to have seen an advertisement for the products in print, online, in a retail setting, or in a movie or television show. Current users were 22% more likely to have seen these ads.
While teens reported seeing ads the most in retail settings or online, the researchers point out that the products are becoming more and more widespread.
"You go to a convenience store and the entire wall behind the cashier is tobacco advertising. We're seeing e-cigarettes are following that trend. The internet and social media are also a concern because e-cigarette companies have a big online presence," said Dale Mantey, lead author of the study.
Increased spending
The increase in advertising is no accident either. The researchers state in their paper that marketing for e-cigarette products nearly tripled from 2011 to 2012 – from $6.4 million to $18.3 million.
That trend would continue into subsequent years; expenditures for e-cigarette ads in the second quarter of 2013 eclipsed all of the spending for 2012. The Centers for Disease Control and Prevention (CDC) estimates that spending increased to $115 million in 2014.
While more research must be done to prove a definitive link between e-cigarette advertising and its use, the researchers believe that their study has laid some of the groundwork for future studies.
The full study has been published in the Journal of Adolescent Health.
---