---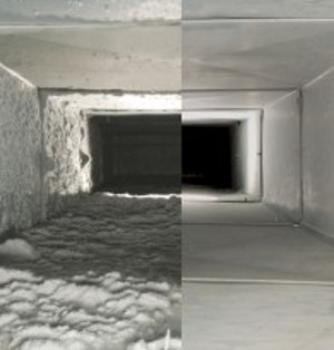 Many homeowners think that duct-cleaning is a rip-off and in many cases, they're right. The field is full of disreputable fly-by-night, operators who quote unrealistically low rates, do a poor job or both.
In the most recent example, Colorado Attorney General John Suthers today filed suit against Seabreeze Air, LLC and its owners and affiliated companies. They are accused of advertising their cleaning services for very low prices, only to significantly increase their prices once inside a customer's home.
"Along with misrepresenting their prices, the defendants also perform shoddy, incomplete work using inadequate tools that leave dust and debris in consumers' ductwork and sometimes causes damage to homes," explained Suthers. "Based on consumer complaints, defendants sometimes leave homes in worse shape than before service was performed."
According to the complaint, the companies advertised their services for as little as $34.95 in coupon books such as ValPak and online sites such as Groupon and Living Social. By marketing their services through Groupon and Living Social, consumers paid for vouchers upfront. When service workers were onsite, however, consumers were informed that additional charges would apply.
So if not Groupon and similar sites, how should a homeowner find a reputable and competent duct-cleaning company? The simplest and most reliable way is to ask the company that maintains your home's heating and cooling system to check your ducts and, if they need cleaning, recommend a competent firm to do the work.
Ducts get dirty
The simple fact is that ducts get dirty. This isn't surprising to anyone who regularly changes the filter on a home heating system. In just a month or two, the filter becomes clogged with dust, dirt, animal dander and other debris that can aggravate allergies and drive up your heating and cooling costs.
You can check the ducts yourself by using a flashlight or digital camera to look into the ductwork inside your home. If the ducts haven't been cleaned in a few years, chances are you'll see a hefty layer of gunk in the ducts.
A reputable duct cleaner will use a process called "agitation and collection" -- blasting the gunk loose with compressed air and collecting it by hooking up a giant vacuum to your home heating and cooling system.
---