---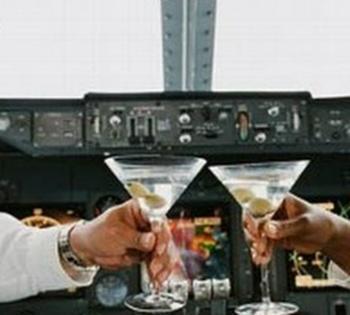 We may like to think that airline pilots lead a monastic life, performing slow yoga and consuming vegan snacks in their hotel rooms between flights but reality is sometimes a bit less antiseptic.
Take the case of Dennis Murphy Jr., the JetBlue pilot charged with flying from New York's JFK to Orlando and back again while drunk. Murphy appeared in court Wednesday to face charges of "operating an air common carrier while under the influence of alcohol."
While perhaps shocking, Murphy's alleged shenanigans are by no means unusual. Fox News reported recently that an average of one U.S. pilot per month violated alcohol and drug regulations between 2010 and 2015 and 38 tested positive for illegal drugs in 2015 alone. 
In Murphy's case, prosecutors say he underwent random alcohol testing after his return flight to JFK and was found to have a blood alcohol content of .111, nearly three times the allowable limit. Murphy blamed the high reading on the gum he was chewing, the New York Post reported.
Both flights Murphy operated that day were packed -- Flight 583 from JFK to Orlando carried 119 passengers and Flight 584 had 151. The flights themselves were uneventful, although Murphy's co-pilot reported that he was "drinking an unknown beverage from a cup" during both flights.
JetBlue says Murphy, 44, began flying for the airline in January 2015. He no longer works there, JetBlue added.
---