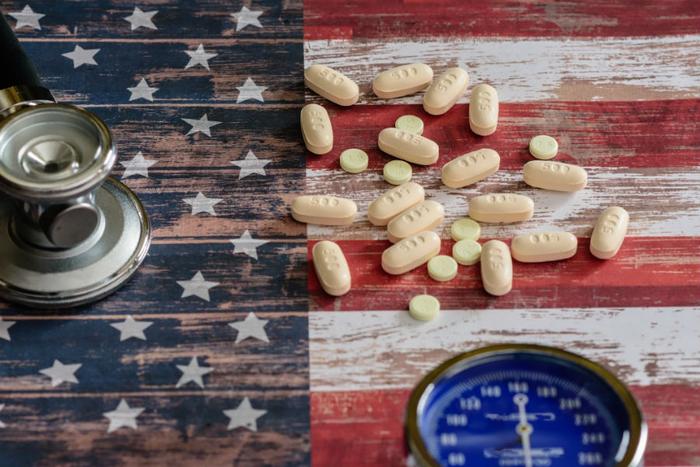 That America has an opioid addiction crisis is not open for debate. Now, new data may reveal why.
Statistics from the Drug Enforcement Administration (DEA), previously under seal by court order, have now been made public. The numbers show pharmaceutical companies churned out more than 76 billion of the painkilling pills between 2006 and 2012.
A federal judge in Cleveland, Ohio ordered the release of the data as part of his involvement in about 2,000 cases brought against drug companies. Besides the plaintiffs, several newspapers, including the Washington Post, had petitioned the court to release the information.
During the six-year period, opioid prescriptions peaked at more than 280 million pills a year, enough to stock the medicine chest of every American adult with a month's worth supply of the drugs.
50 percent surge
Prescriptions of hydrocodone and oxycodone, two of the more commonly prescribed opioids, surged by more than 50 percent over the six-year period. An analysis by the Washington Post estimated 12.6 billion pills were prescribed in 2012, the last year of the analysis.
It was during that six-year period that health officials began to express alarm at growing opioid addiction and the resulting death and injuries. 
The crisis began in mostly rural areas of America, such as Indiana, West Virginia, and New England. In 2014, Vermont Gov. Peter Shumlin identified heroin and other opiate addiction as the number one issue facing the state.
"In every corner of our state, heroin and opiate drug addiction threatens us," Shumlin warned in his State of the State Address to the legislature. "It threatens the safety that has always blessed our state. It is a crisis bubbling just beneath the surface that may be invisible to many, but is already highly visible to law enforcement, medical personnel, social service and addiction treatment providers, and too many Vermont families."
Shumlin said Vermont had seen a more than a 770 percent increase in treatment for all opiates since 2000.
Affecting life expectancy
By 2017, opioid addiction was beginning to affect U.S. life expectancy. A Centers for Disease Control and Prevention (CDC) study found that opioid-related poisoning deaths more than tripled from 2000 to 2015 in the U.S. and that they had become a significant factor in reducing the country's average life expectancy.
Although life expectancy at birth increased by two years over the course of the study period, CDC researchers say that opioid-related poisonings contributed to an overall loss of 0.21 years in life expectancy. Their findings show that 96 percent of these deaths were unintentional.