---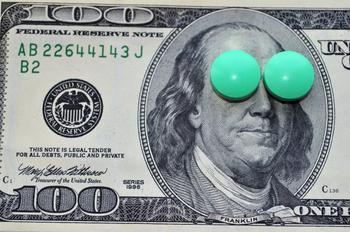 The pharmaceutical industry is running for cover these days as public complaints about rapid and dramatic price hikes has gotten lawmakers' attention, at both the state and national level.
The issue began building last year as many doctors expressed concern that drug prices were rising so fast that their patients could not afford them, even with health benefit coverage.
The issue seemed to gain critical mass a few weeks ago when Mylan, the maker of the allergy shock antidote EpiPen, dramatically raised the price of the product, from $50 nine years ago to around $600.
Life-saving product
Parents were particularly concerned since the product has saved the lives of many children who have severe allergies to food or other products.
Mylan initially responded to the intense scrutiny by blaming other forces within the healthcare system, including pharmacy benefit managers.
In a statement last month, Pharmaceutical Care Management Association (PCMA) CEO Mark Merritt panned the Mylan explanation, comparing it to explanations by drug makers Valeant and Turing, which were both accused of price gouging late last year.
Merritt argued that pharmacy benefit mangers (PBM) will likely save employers, unions, government programs, and consumers $654 billion — up to 30% — on drug benefit costs over the next decade.
Allergan makes a promise
Mylan may be feeling a little more heat from inside the industry, now that the CEO of Allergan Pharmaceutical has publicly promised to raise drug prices just once a year, and only within the rate of inflation. He also promised not to suddenly jack up the price of a drug just before it went generic, thought by some to be a common industry practice.
Mylan now faces at least two state probes – from Minnesota and New York – to see if the price increase for the EpiPen resulting in overcharging the states, who purchased the product for Medicaid. And while the states are asking for information, so is Congress.
Still has questions
Sen. Chuck Grassley (R-IA), Chairman of the Senate Judiciary Committee, has asked Mylan for additional information about its recent price hike, saying the information provided last week doesn't answer all of his questions.
"There isn't much discussion of what analyses went into the price-setting in response to my question," Grassley wrote in a letter to the company. "There also isn't much of a description of the product features and value that the company says have helped to justify the price increases."
Grassley notes that Mylan has contended a large number of patients have benefited from patient assistance programs. But judging by the outrage Congress is hearing, Grassley writes, a lot of people apparently aren't seeing those benefits.
---