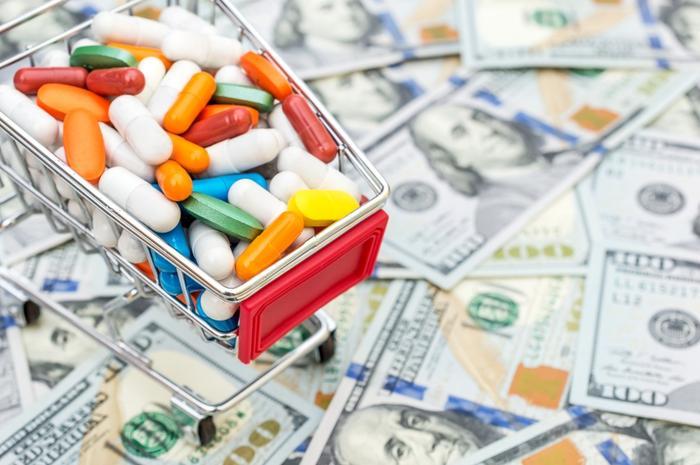 Both Republican and Democratic senators had tough questions for the seven drug company executives who appeared before the Senate Finance Committee on Tuesday.
The lawmakers wanted to hear the justification for skyrocketing prescription drug costs, in particular why the the prices of older drugs keep rising much faster than the rate of inflation.
For the most part, the executives -- representing AbbVie, AstraZeneca, Bristol-Myers Squibb, Johnson & Johnson, Merck, Pfizer, and Sanofi -- recounted the billions they spend on research and development and blamed the system for eye-popping list prices.
Benefits not consistently distributed
More than one executive said most insurance companies don't pay the list price because of rebates and discounts. But they acknowledged that doesn't help consumers who lack adequate coverage.
"We want these rebates, which lower net prices, to benefit patients," said Sanofi CEO Olivier Vrandicourt. "Unfortunately, under the current system, savings from rebates are not consistently passed through to patients in the form of lower deductibles, co-payments or coinsurance amounts."
According to the committee, the price of Sanofi's insulin drug Lantus has risen from $244 in 2013 to $431 today. During the hearing, some lawmakers appeared skeptical of drug company claims that there is little they can do to control prices.
"Prescription drugs did not become outrageously expensive by accident," said Sen. Ron Wyden (D-Ore.). "Drug prices are astronomically high because that's where pharmaceutical companies and their investors want them."
'Rebates don't explain all price hikes'
The Pharmaceutical Care Management Association (PCMA), the trade group representing pharmacy benefit managers, agreed with Wyden and said drug manufacturers should stop trying to shift the blame for high costs to consumers.
"Drugmakers alone have the power to set prices, and, contrary to the narrative promoted by some, their pricing strategies are unrelated to the rebates they negotiate with pharmacy benefit managers," said PCMA CEO J.C. Scott. "In fact, nearly 40 percent of branded pharmaceuticals are not rebated, yet prices on those drugs also continue to increase."
Scott also accused some drug manufacturers of abusing the patent system to prevent generic competition, including biosimilar competition, from entering the marketplace.
AARP Executive Vice President Nancy LeaMond says policy changes are needed to lower prescription drug prices, not simply shift them around within the health care system.
"The pharmaceutical industry refused today to take responsibility for out of control drug prices and the harm it is causing older Americans, patients, and family caregivers," LeaMond said. "Americans continue to pay the highest brand-name drug prices in the world, and prescription drugs cannot work if people cannot afford them."