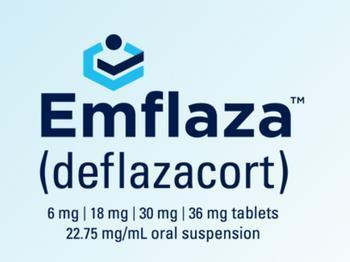 Marathon Pharmaceuticals LLC is delaying the U.S. launch of its newly approved drug to treat Duchenne muscular dystrophy following criticism of the $89,000 annual price it had tacked onto the drug, which is available in the UK for about $1,200.
"Marathon's apparent abuse of government-granted exclusivity periods and incentives to sell what should be a widely available drug for $89,000 a year is unconscionable," Sens. Bernie Sanders (I-Vt.) and Elijah Cummings (D-Md.) wrote in a letter to Marathon CEO Jeffrey S. Aronin. "Exorbitantly pricing potentially life-saving medications that should be widely available for a fraction of the price hinders patient access and drives up costs for the entire health care sector." 
Aronin defended the pricing plan, saying the company plans extensive additional research. He also objected to critics who said the drug should be considered a generic.
"FDA considers deflazacort a new drug and we had to get it approved," he said in a posting on the company's website. 
"Most important of all," Aronin said, "every patient who needs this drug will have access to it and ... price should not be a barrier. Put simply, we expected patients will pay a standard co-pay of typically $20 or less per prescription."
Families shocked
The U.S. Food and Drug Administration last week approved Emflaza (deflazacort) tablets and oral suspension to treat patients age 5 years and older with the rare genetic disorder that causes progressive muscle deterioration and weakness. 
Families which had been pressing the FDA to approve the drug for use in the U.S. were shocked to learn of Marathon's pricing plan. Some families said they have been buying the drug in the UK for about $1,200 per year. The FDA's approval gives Marathon the exclusive right to sell deflazacort for seven years before competitors can enter the market. 
Recently, Marathon acquired the rights to historical clinical trial data from the 1990s and completed some additional analyses to gain approval from the FDA to sell the medication in the United States, Sanders and Cummings noted. 
"We believe Marathon is abusing our nation's 'orphan drug' program, which grants companies seven years of market exclusivity to encourage research into new treatments for rare diseases – not to provide companies like Marathon with lucrative market exclusivity rights for drugs that have been available for decades," Sanders and Cummings wrote in a letter to Marathon.
Marathon also received another lucrative award from the government, a priority review voucher, potentially worth hundreds of millions of dollars, they noted.
"Modestly priced"
Marathon's chief financial officer defended the new price tag for deflazacort by claiming it is "modestly priced for an orphan drug," drawing a harsh response from the senators.
"That argument is not a defense of Marathon's actions, but rather an indictment of a system that allows drug companies to engage in such opportunistic pricing behavior," Sanders and Cummings said. They had objected in October 2014 to the company's price increases for two older heart medications, Isuprel and Nitropress.
President Trump has promised -- both on the campaign trail and since taking office -- to bring down drug prices. In a Jan. 31 meeting with drug company executives, Trump promised he would "streamline the FDA" to make drug approval faster and cheaper, Reuters reported.
About DMD
DMD is the most common type of muscular dystrophy. It s caused by an absence of dystrophin, a protein that helps keep muscle cells intact. The first symptoms are usually seen between 3 and 5 years of age and worsen over time.
The disease often occurs in people without a known family history of the condition and primarily affects boys, but in rare cases it can affect girls. DMD occurs in about one out of of every 3,600 male infants worldwide.
People with DMD progressively lose the ability to perform activities independently and often require use of a wheelchair by their early teens, the FDA said. As the disease progresses, life-threatening heart and respiratory conditions can occur. Patients typically succumb to the disease in their 20s or 30s.