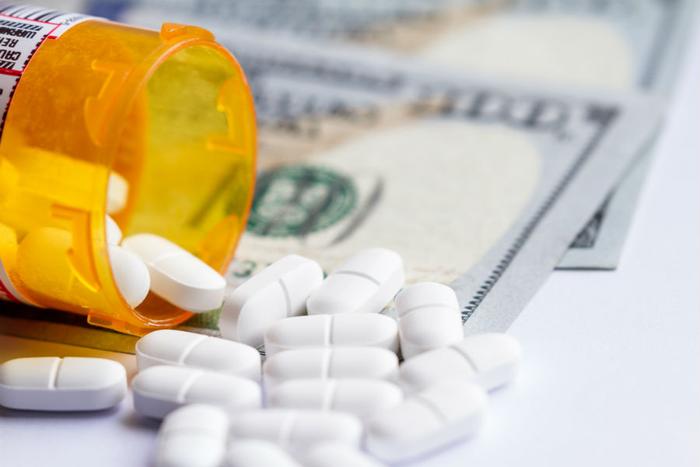 Jacking up drug prices has often been described as "greed" but probably never as a "moral requirement." Until this week.
In an interview with the Financial Times, Nirmal Mulye, CEO of a small pharmaceutical company called Nostrum, defended his company's decision to raise the price of nitrofurantoin from $474.75 to $2,392. Nitrofurantoin is a drug that is highly effective at treating lower urinary tract infections.
Mulye noted that a rival pharmaceutical company had a similar drug and had just increased the price by a similar amount. That's when the executive made the statement that is likely to revive the recent debate over high drug prices.
"I think it is a moral requirement to make money when you can . . . to sell the product for the highest price," Mulye told Financial Times.
Shades of Shkreli
In a follow-up answer Mulye made clear that his main obligation is not to his customers, the people who purchase the drug, but to his shareholders.
According to the publication, Mulye defended the actions of Martin Shkreli, founder of Turing Pharmaceuticals, who purchased the rights to an old drug and enraged just about everyone when he unapologetically raised the price from $13 to $750 a pill.
The Financial Times quotes Mulye as saying "I agree with Martin Shkreli that when he raised the price of his drug he was within his rights because he had to reward his shareholders."
FDA boss weighs in
The quote got the attention of Food and Drug Administration (FDA) Commissioner Scott Gottlieb, who took to Twitter to register his disapproval.
"Regarding @FT story today @bydavidcrow; there's no moral imperative to price gouge and take advantage of patients," he wrote. "FDA will continue to promote competition so speculators and those with no regard to public health consequences can't take advantage of patients who need medicine."
With a few weeks to go before the midterm elections, Mulye's comments may have inadvertently revived high drug prices as a political issue. The issue ignited during the 2016 presidential campaign when both candidates Donald Trump and Hillary Clinton harshly criticized drug companies that significantly increased prescription drug prices.
Trump has kept up the criticism in the White House. In July, he took Pfizer to task after a published report that the company had boosted prices on over 100 drugs.
However, his policy to curtail price increases, introduced in May, relies mostly on voluntary measures. The Kaiser Health Foundation says presidential tweets directed at drugmakers have so far failed to stem rising prescription drug prices.