---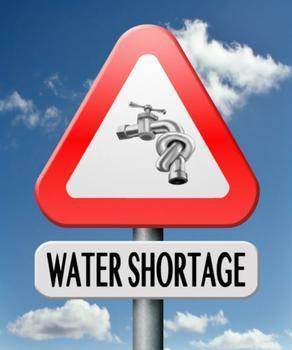 California has a water problem. Maybe that's something of an understatement.
The state has been under drought conditions for well over four years and been under a drought state of emergency since January 2014.
But scientists at Stanford University report a potential solution to California's water problems may lie thousands of feet below the surface. Their study suggests that a large aquifer below California's Central Valley holds as much as 2700 cubic kilometers of fresh groundwater – much more than previously estimated.
"California's Central Valley alone has close to three times the volume of fresh groundwater and four times the volume of USDWs (underground sources of drinking water) than previous estimates suggest," the authors wrote. "Therefore, efforts to monitor and protect deeper, saline groundwater resources are needed in California and beyond."
Mandatory water conservation
The California drought has produced statewide limits on water use, with public officials levying fines against consumers and businesses that do not take part in water conservation efforts.
But the drought also has effects beyond the state's borders, since a large portion of the U.S. food supply is produced there.
Still, the researchers say their discovery is a hopeful development, even though the risks of tapping the resource have yet to be fully measured. They concede that pumping huge amounts of water from aquifers can have impact on the surface of the land, causing the ground to sink in some areas.
The water may also be vulnerable to contamination by industrial activity, such as oil and gas exploration.
The report may also be greeted with some skepticism by other scientists. The Washington Post interviewed researchers who said the groundwater in question may have already been used for other purposes and contain contaminants that are not easily removed.
Groundwater extracted from deep levels may also have a high salt content. One water resource expert, Peter Gleick, president of the Pacific Institute, told the Post there are still a lot of unresolved issues before the parched state can begin pumping the newly discovered water.
---