---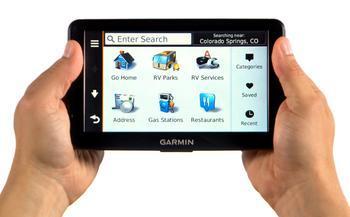 It's an old joke that men won't stop and ask for directions. But with Global Positioning Satellite (GPS) devices in so many cars today, they don't have to.
GPS devices, as well as smartphone apps, have made it easier to get where you are going. But these systems are not foolproof. Sometimes they can make mistakes.
In fact, 63 percent of U.S. drivers who have used GPS say the technology has given them bad information at least once. In the survey by Harris Interactive for Michelin Travel and Lifestyle, respondents complained of directions that were wrong, as well as complex and confusing routes.
Lost and confused
James, of Portland, Ore., reported one such problem with his Garmin navigation system.
"We have used a Garmin Nuvi 360 GPS for many years with no significant problems," he wrote in a 2011 ConsumerAffairs post. "But today, as we drove down Arizona Highway 67 to the north rim of Grand Canyon National Park, we encountered problems with the GPS routing that make us wonder how much to trust Garmin. For about 46 miles, we got at least 20 route misdirections, some to the left, some to the right, that tried to put us onto unpaved National Forest roads, such as NF 610, leading from the highway. If we didn't make the turns, we received several 'make a U-turn' instructions."
Deborah, of Glenburn, Me., complained about her Tom Tom – not for providing wrong data but providing no data at all.
Loss of signal
"It's very difficult to arrive at a destination when the receiver doesn't receive a signal 80% of the time," Deborah writes. "I guess I'm forced to take legal action, if just for the purpose of helping all of those consumers who are in the same position as I am. I've gotten very upset with the poor employees doing their job, as they didn't make the rules of the game!"
The Michelin survey of 2,200 adult drivers who use GPS found that users report the GPS systems have steered them off-course an average of 4.4 times. The average jumps to 6.3 times when you exclude older drivers and focus just on drivers 18-34.
Despite the errors, consumers increasingly rely on their GPS devices. In the survey 30% said they use them. However, GPS still ranks second to the old school travel aids of maps, printed directions and guidebooks.
Older drivers like maps
Not surprisingly, drivers who are age 55 and over are more likely than those in any other age group to carry maps or atlases when they travel. Fifty-seven percent of drivers in that age group say they travel with maps. The number falls to 34% for drivers age 18 to 34.
While men don't like to ask direction, the survey found that male drivers were more likely to rely on GPS than their female counterparts – 35% to 26%. Drivers in the northeast are most likely to use GPS, drivers in the west are least likely.
"Technology is great, but a printed map is one of the most important tools a traveler in an unfamiliar setting can have — the battery doesn't die, it is easy to use, and it allows you to make decisions on route changes if necessary," said Cynthia Ochterbeck, editorial director of Michelin Travel Partners.
In the last couple of years more drivers have come to rely on the GPS capabilities of their smartphones or tablets. In the survey, 19 percent of respondents said they used those devices for navigation at least once.
---