---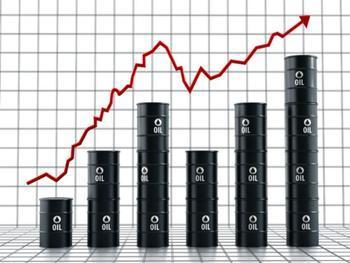 For consumers, the last two years have been "the good old days" when it comes to gasoline prices. A growing glut of oil on the world markets led to huge price declines. That, in turn, dropped gasoline prices from more than $3 a gallon to below $2 a gallon in just over a year.
That move also accomplished something else. It drove most investors out of the oil futures market. In the parlance of Wall Street, oil became a "bear market," meaning the bet was prices would go down, not up.
That turned out to work well for consumers, since low, stable oil prices kept downward pressure on prices at the pump.
$50 a barrel
But lately, oil prices have been trending higher. After hitting a low of around $25 a barrel early in the year, prices are now back to the $50 level. And according to Reuters, that's drawing investors back into the futures market.
"In the end, you will see global oversupply, at some point diminish, and in effect even earlier than speculators realize," ABN Amro chief energy strategist Hans van Cleef told the news agency.
The return of speculators to the oil market could be a bad sign for consumers. Speculators helped drive the price of oil to over $120 a barrel in July 2008. It took the financial crisis and Great Recession a few months later to bring prices crashing back to earth.
The truth is, the oil glut has diminished a bit in recent weeks. U.S. producers have shut off the tap at a time when minor disruptions have occurred in Canada and Nigeria. As a result, there has been a more "bullish" outlook for oil prices.
Noticing it at the gas pump
Consumers have probably noticed it at the gas pump. According to AAA, the national average price of gasoline is $2.36 a gallon, up 16 cents from a month ago. However, it is still quite a bit less than it was at this time last year, when the price averaged $2.74 a gallon.
AAA says oil prices aren't the only factor pushing up prices at the pump. Drivers have increased demand, which is projected to reach record highs over the course of the summer. The auto club's analysis warns that a refinery problem or two could lead to a spike in fuel prices. Otherwise, it expects no major increase in prices.
There is something else that could keep oil prices – as well as gasoline prices – from rising too quickly. While the short term oil glut has gotten smaller, it could increase again very quickly if U.S. production ramps up again. And higher prices could provide incentive for it to do that.
Oil market investors undoubtedly know that, which could temper their enthusiasm for going all in on oil's rebound. As a result, moderate fuel prices could be around for a while longer.
Thanks
Keep an eye on your inbox, the lastest consumer news is on it's way!
Unsubscribe easily whenever you want
---