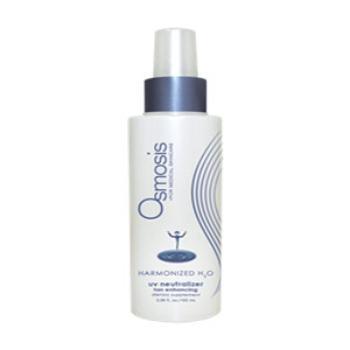 What if you could drink your sunscreen instead of slathering it all over your skin? A Colorado company claims you can do just that, but Iowa Attorney General Tom Miller says in a consumer fraud lawsuit that the company has no basis for its claims.
Osmosis LLC and Harmonized Water LLC, and their owner, Benjamin Taylor Johnson, MD, all of Evergreen, Colorado, market their "UV Neutralizer" as the "world's first drinkable sunscreen," claiming that the solution generates "scalar waves" that "vibrate" above the skin to block carcinogenic UV radiation.
Miller says the company initially made the claims without any valid testing and later conducted "seriously flawed" testing that "recklessly gave consumers hollow assurances that they were protected from known health hazards."
Although Osmosis advertisements emphasize Johnson's status as a doctor, Miller notes they do not disclose that he surrendered his Colorado license to practice medicine in disciplinary proceedings in 2001 and never got it back.
"We allege that Johnson and his companies put consumers at considerable risk by claiming that spraying UV Neutralizer into their mouths will provide hours of sun protection," Miller said. "These defendants admit that this product's only ingredient is water, and we allege they can't support their highly questionable claims that they can specially treat ordinary water to take on a wide range of health-enhancing properties."
"It's flat-out dangerous to consumers to make them think without any proof that this water protects them from what we know is proven—potentially cancer-causing exposure to the sun," Miller said.
"Harmonized water"
The defendants sell other so-called "Harmonized Water" products. Each small bottle, which retails at $30-$40, claims different beneficial effects depending upon its unique "frequency."
Some products supposedly clear acne, relieve infertility, reduce hair loss, or relieve pain. Another product, "Harmonized H2O Mosquito," is sold as a mosquito repellent and consistutes a very real health hazard, Miller charged. 
"Mosquitos in Iowa can carry West Nile Virus, and mosquitos in many vacation destinations can pose a Zika virus risk," Miller said. "It is inexcusably and dangerously reckless to profit by exposing customers to these risks without adequate proof of effectiveness."
"It's bad enough when a consumer wastes money on a product that doesn't work," Miller said. "But it's much worse when someone relies on a product to prevent serious harm, and it just doesn't deliver."