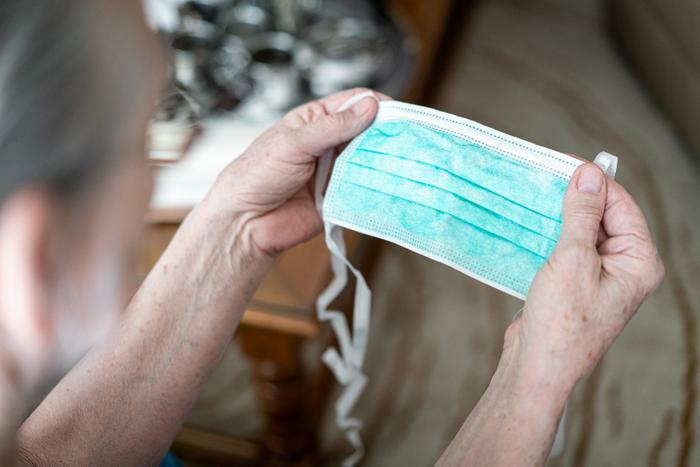 Dr. Anthony Fauci, director of the National Institute of Allergy and Infectious Diseases (NIAID), said the Centers for Disease Control and Prevention (CDC) may recommend wearing two masks to fight COVID-19. 
In Fauci's opinion, double-masking may help curb the migration of the more contagious variants of the coronavirus.
Are two masks better than one?
The key word in all of this is that the CDC "may" make a two-mask recommendation as it relates to the new COVID-19 strains. Getting to that "may" no doubt came as a result of Fauci having waffled a bit about the subject of one mask or two. 
In an interview with TODAY's Savannah Guthrie, Fauci said "If you have a physical covering with one layer, you put another layer on, it just makes common sense that it likely would be more effective, and that's the reason why you see people either double masking or doing a version of an N95."
Then, days later on CNN, he softened his posture a bit. "The CDC does not recommend that you should wear two masks, nor does the CDC recommend that you have to wear an N95 mask. They just say, 'The most important thing is get everybody to wear a mask,'" Fauci stated. 
Fauci's comments may have led to a pow-wow between him and the CDC. At a Washington Post event on Tuesday, Fauci said he and the CDC discussed the matter the day before. However, the agency didn't feel confident that it had sufficient data to make any formal recommendation.
In the CDC's latest guidance on masks, the agency seems to lean into the double protection, suggesting that masks have "two or more layers of washable, breathable fabric." The CDC also weighed in about the average person wearing N95 masks. It said the general public should not choose masks that are "intended for health care workers, including N95 respirators or surgical masks."