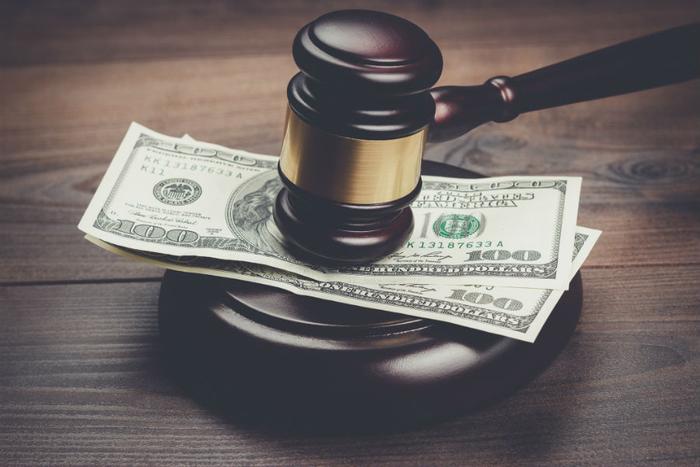 District of Columbia Attorney General Karl Racine has filed a lawsuit against food delivery service DoorDash, accusing the company of urging consumers to generously tip drivers but keeping the money instead of passing it along to the workers.
The lawsuit is seeking to recover millions of dollars from DoorDash that the attorney general says should have gone to the company's drivers. It also seeks to impose civil penalties.
"DoorDash misled consumers, who reasonably believed that their tips would go to workers, not the company's bottom line," Racine said. "We are filing suit to put a stop to this deceptive practice and secure monetary relief for those harmed by DoorDash's actions." 
'A previous pay model'
In a statement, DoorDash took strong exception to the charges and said it was disappointed by the suit, especially since it refers to a discontinued business model.
"Transparency is of paramount importance, which is why we publicly disclosed how our previous pay model worked in communications specifically created for Dashers, consumers and the general public starting in 2017," a spokesman said. "We've also worked with an independent third party to verify that we have always paid 100 percent of tips to Dashers."
The company said it believes the charges leveled in the lawsuit are "without merit" and that it plans to respond to them through the legal process.
Racine says his office opened an investigation in March to examine DoorDash's practice over a two-year period, ending in September. He says the investigation confirmed that the company used tips consumers paid to delivery personnel to offset the company's payment to workers. 
Allegedly used tips as part of regular pay
The attorney-general says DoorDash encouraged consumers to tip and even included a default recommended tip amount for all orders. However, Racine said the delivery personnel rarely got additional money beyond their standard pay, no matter the size of the tip.
The complaint charges DoorDash of using tips from consumers to cover its payment to workers instead of passing tips along as a gratuity—meaning that the more consumers tipped, the less the company had to pay workers itself.