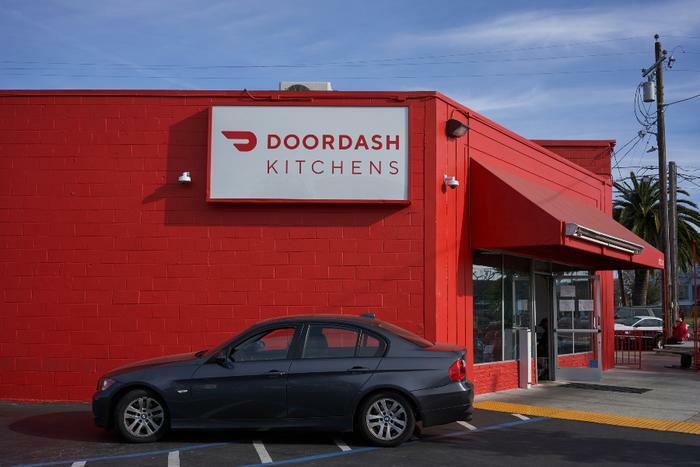 Many successful businesses take the step of co-branding their own credit cards by partnering with a credit card lender. Two delivery firms that thrived during the pandemic -- DoorDash and Instacart -- are apparently ready to take that step.
The Wall Street Journal reports that Instacart, which delivers groceries, is linking up with JPMorgan Chase to issue a co-branded credit card packed with rewards and incentives. DoorDash, one of the leaders in restaurant order delivery, is also said to be poised to launch its own credit card and is in negotiations with major banks and fintech companies.
With the pandemic potentially drawing to a close, both companies are hoping consumers continue the ordering habits they formed during the last year. According to The Journal, the companies believe that having a rewards credit card will keep their newly won customers engaged once restrictions are lifted.
Banks always like it when successful merchants brand a credit card, seeing it as a way to make inroads with consumers who like and support a particular brand. The more credit cards get used for purchases, the more profitable it is for banks.
No comment
Neither company has commented on the report, but The Journal says it has spoken to people with knowledge of the deals who have provided some of the details. For example, the Instacart card is expected to offer 5 percent cash back on Instacart purchases.
DoorDash is reportedly reviewing bids and plans to make a selection in the coming weeks. JPMorgan Chase is also said to be pursuing a deal with DoorDash.
Is there room for more co-branded credit cards? The average consumer has about four credit cards in their wallet, so the field could expand. JPMorgan is already a partner in Amazon's co-branded credit card, but major banks tend to link up with hotel and airline cards since those purchases tend to be larger. 
Some of the most widely used co-branded credit cards include the Southwest Rapid Rewards  Priority Credit Card, the Hilton Honors Aspire Card from American Express, and the Costco Anywhere Visa Card issued by Citi.
Is a co-branded credit card right for you? Check out ConsumerAffairs' verified reviews of the top credit cards here.