---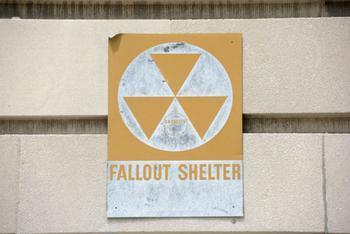 The Commerce Department has no statistic to track it, but by all accounts, spending on doomsday prepper products has not let up since it began to grow at the beginning of the decade.
There are websites selling all manner of products to help consumers prepare for an apocalypse, whether natural or man-made.
Survival-Supply.com sells practical, non-apocalyptic products like car emergency kits, from $20 on up, to emergency food supplies, including 120 servings of freeze-dried vegetables for $135.40.
DoomsdayPrep.com also offers products, as well as how-to information, like putting together a bug-out bag.
Bug out bag
"In short, a Bug Out Bag is designed to be a relatively light-weight, self-contained, kit stored in a home, or Bug Out Vehicle, which will enable you or your family to survive for 72 hours while en-route to a Bug Out Location," the company explains on its website. "A Bug Out Bag is an essential item for any prepper and must be readily deploy-able at a moment's notice."
Business is apparently good, because a growing number of consumers have apparently decided the status quo can't go on much longer in the face of terrorism, global epidemics, and economic turmoil. And perhaps the same lack of confidence in U.S. leadership that has fueled insurgent candidacies on both sides of the aisle this political season is also driving prepper sales.
It's even spread into the real estate industry. Realtor.com, a real estate marketplace, reports preppers are buying up remote property to build escape hatches. While rural real estate might otherwise be a sluggish market, "survivalist properties," complete with fortification potential and self-sustainable food and energy options, don't linger on the market long.
It quotes an agent at American Redoubt Realty, in northern Idaho, as saying sales in the region are up 50% in 12 months, with most buyers coming from Texas and California.
Safe rooms
City dwellers are also making preparations. Realtor.com says the business of disaster readiness is high tech and high priced. Specialized remodeling contractors stay in business by building bunkers and safe rooms in single-family homes and condos.
One panic room builder, whose market includes New York, says the fortified rooms can cost anywhere from $250,000 to $1.5 million.
This isn't the first time in recent history that fear has been a driving economic force. During the early 1960s, when Cold War tensions were especially prevalent, thousands of Americans built fallout shelters in their back yards, convinced that nuclear war was imminent.
In the last two years of the Carter Administration, when Iran held U.S. hostages and motorists had to line up to buy expensive gasoline, survivalist businesses and publications thrived.
---