---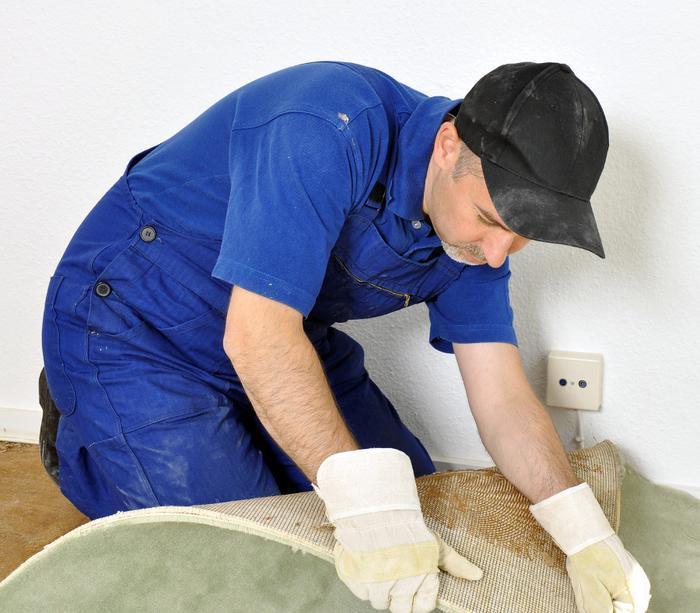 Thinking of getting new carpet? Don't let them walk all over you when you're trying to find someone to install it. It's wise to know what to look for.
Inches matter, so make sure they come to your house and take proper measurements. There should be transitions between rooms and seam placement.

It seems that many people don't know the ins and outs of seams. Carpet rolls are limited in width and a room will many times require a seam. The World Floor Covering Association recommends working with your provider to create a diagram that plots out seams and transitions before carpet is cut.
One tip is you can minimize a seam if you run it in the direction of light. Of course there is always the old standby of hiding it under the furniture.
Every organization has guidelines to follow and the carpet industry is no different. It has the Carpet and Rug Institute, which recommends that carpets be power-stretched to minimize wrinkling. Some installers use a smaller stretcher -- often called a "knee kicker" -- that is more appropriate for small repair jobs.
Pricey add-ons
Watch the fees. There are many ways to add on to your price of getting a new carpet. Before you know it your bill will look like a patchwork quilt. They may advertise free or low-cost installation or padding, but then surprise you with other charges. They can charge to move furniture or to throw away your old rug.
The moldings and the baseboards might have to be removed. They can charge extra to remove them and then patch up the paint.
You should have no more than 10% of extra carpet for the length and width of a room as long as the installer measured correctly. You might want to ask about leftovers. For a few extra bucks they can make small rugs with the leftover pieces, which can come in handy to wipe your feet on so you don't ruin the new carpet.

You probably will want to open a window and let the glue and adhesive smell out once you have had it installed. It's a good idea if they bring a fan to help the process along. It may take 72 hours for odors and volatile organic compounds from the carpet or adhesives to dissipate. You do not want to breathe this stuff for an extended period.
Whatever you do just make sure they don't hide the extra fees under the rug.

---