---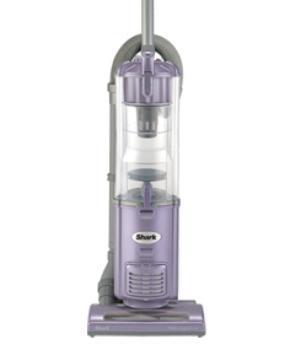 The Shark Navigator is one of those intriguing gadgets featured on low-budget infomercials. Priced at around $150, it's a lightweight, battery-powered vacuum cleaner that, like all infomercial-hyped items, claims to be unlike any vacuum cleaner you've ever experienced.
But is it really?
Christine of Vienna, Ohio, has a love-hate relationship with the Shark.
"I have had at least a dozen or so Shark products, about 8 have been Shark Navigators," she said in a ConsumerAffairs posting. "Each one quit working within months. I don't know why I keep buying them. Maybe it's the price or that when it works, it is a great machine."
OK, so maybe it's turning into more of a hate relationship?
"After just a few months either the cord becomes defective or the motor just quits altogether. They say they have a 5-year warranty, but don't believe it. I am so dissatisfied and angry. I will never purchase another vacuum made by Shark. I have also owned the shark steam mop and it also quit making steam after about 10 uses."
Paulalee of Tampa had even worse luck with her Shark, which she said started shooting sparks and flames after she recharged the battery.
"The battery melted and I discovered that a replacement battery with shipping is nearly $30.00. Too bad. It should be improved because it would be a nice household item," she said ruefully.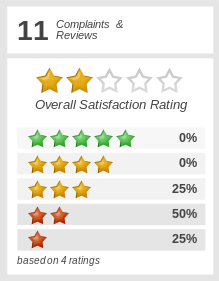 Christine of Cambridge, N.Y., didn't see any sparks but her Shark quit working after one month anyway.
"I called the customer service number. Together, over the phone we did some trouble-shooting. It was determined that the power nozzle, the main part of the vacuum, was the problem," she said. "At first they wanted to charge me $99.99 for this new part. I told them it was supposed to be under warranty for 5 years. Then I was told I would be receiving this new part free of charge."
But a few months later the part hadn't shown up and Christine was stuck with a non-functioning vacuum. It sounds similar to what happened to Doris of Bethlehem, Pa.
"My Shark Euro-pro has disconnected at the bottom of the machine...there is a red button that will not stay connected and therefore I cannot use the vacuum. I've only used it for one month."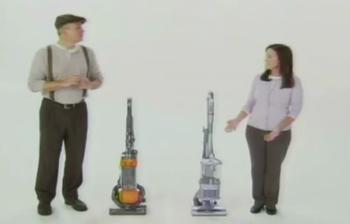 Other consumers have had problems with the supposed "free trial," which turned out not to be free, and with various payment and delivery issues.
If you're looking for a small, battery-powered vacuum there are plenty out there. The Shark may be OK but instead of ordering directly via the infomercial, we'd recommend paying a visit to Amazon's or Walmart's battery-powered vacuum page. Both offer a wide variety of brands, including Hoover, Eureka and Black and Decker and a broad range of prices, including quite a few models under $100.
Better yet, drop by a Walmart, Best Buy, Sears or other big retailer and check out the various models before you spend your money. Any major online or bricks-and-mortar retailer will have a clear return policy so you're not left holding the bag if your purchase turns out to be a disappointment.
---