---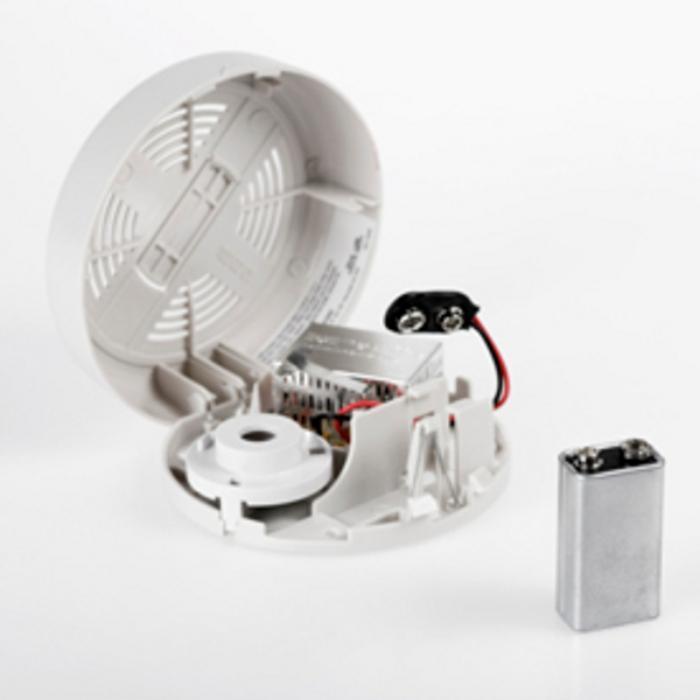 Even though its cold, snowy, and just plain nasty in some parts of the U.S., there are signs all around that spring is on the way.
For one thing, it's staying light later, robins are starting to show up on snow-covered decks and lawns and -- this weekend -- we go to Daylight Saving Time. Don't forget: spring ahead. In other words, set your clock one hour ahead before you crawl into the sack Saturday night.
Something else you don't want to forget is to take a few minutes to replace batteries in smoke and carbon monoxide alarms. Make it a semi-annual habit (do it when we "fall back" to standard time. The U.S. Consumer Product Safety Commission (CPSC) says it's a habit that could save your life.
Make sure they work
Working smoke and CO alarms, which means having fresh batteries, adds an important layer of safety to your home. According to the National Fire Protection Association (NFPA), two-thirds of fire deaths occur in homes without working smoke alarms. There are more than 362,000 home fires every year and, according to CPSC's latest Residential Fire Loss Estimates report, more than 2,200 people die in them.
Batteries in battery-powered alarms need to be replaced regularly. In addition, CPSC recommends that consumers test their alarms every month to make sure they are working. Smoke alarms should be placed on every level of the home, inside each bedroom, and outside sleeping areas.
Don't forget the CO alarm
Although more than 90% of U.S. homes report having at least one working smoke alarm, only 42% report having a working CO alarm, based on 2011 U.S. Census Bureau data. CO alarms can alert you and your family to dangerous levels of carbon monoxide inside your home.
According to the Centers for Disease Control and Prevention (CDC), more than 400 people die in the U.S. each year from CO poisoning.
Carbon monoxide is called the invisible killer, because you cannot see or smell it. This poisonous gas can come from many sources, including cars, furnaces and portable generators, and can quickly incapacitate and kill its victims.
Put CO alarms on every level of the home and outside sleeping areas. Like smoke alarms, CO alarms need fresh batteries regularly. CO alarms also should be tested once a month to make sure they are working.
So do yourself a favor: change those batteries. Now that you've made it through the winter, it would be nice to be around to enjoy the nice weather -- when it finally arrives.
---