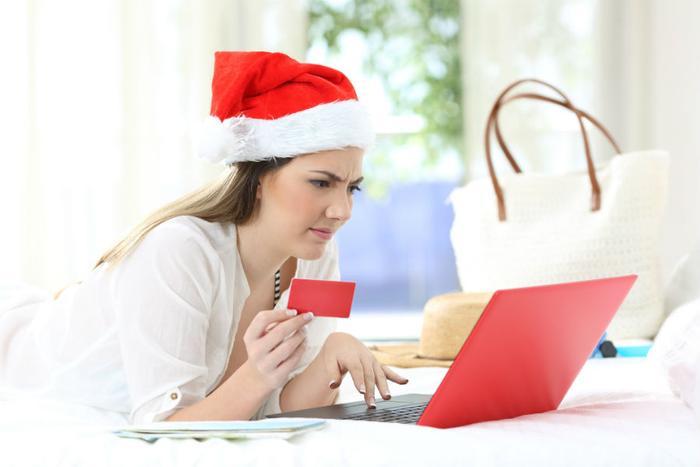 The holiday period between Thanksgiving and New Years Day is not just make-or-break time for retailers -- it's when fraudsters cash in as well.
With people making multiple credit card transactions and making donations to charities at this time of year, criminals have an easier time tricking consumers. AARP's Fraud Watch Network has identified three major holiday scams that often catch their victims off-guard.
"This time of year, many of us are busy with holiday preparations and social activities. Scammers hope they can take advantage of these seasonal distractions to convince us to do their nefarious bidding," said Kathy Stokes, director, fraud prevention programs at AARP.  "We're trying to draw attention to the red flags of seasonal scams because if you can spot a scam, you can stop a scam."
Gift card scams
Seventy percent of consumers plan to give a gift card this year, and that provides ample opportunity for scammers. All it takes is a way for scammers to record the PIN on the back of the card. After it is activated by the recipient, the scammer can then withdraw all the money.
Despite precautions by gift card makers that hide the PIN until the card is purchased, this scam happens more than you might think. In a recent AARP survey, 20 percent of people who had received a gift card reported some or all of the funds had been withdrawn.
To guard against this scam, carefully examine a gift card for signs of tampering before making a  purchase. The best safeguard is to only buy cards from stores that keep the rack behind their counter. Consumers can also make an online purchase directly from the retailer.
Package delivery scams
With so many gifts now purchased online, those items are usually delivered to doorsteps where they become tempting targets for "porch pirates." When ordering or sending a gift, request for the delivery company to obtain a signature to complete the delivery.
If that's not an available option, explore alternatives offered by shipping companies that allow customers to pick up packages from a secure location. For example, in 2017 FedEx began setting up shipping centers in Walgreens locations to provide a secure place for customers to pick up their packages.
Charity scams
Consumers often feel more generous at this time of year. On a more practical note, many make charitable donations at the end of the year to increase their tax deductions.
It's an ideal opportunity for fraudsters to take advantage of this generosity by impersonating a real charity or simply making one up. You can guard against this by choosing one or two well-established charities that you can donate to every year.
If you're considering donating to a new charity, use a charity-rating site like Give.org or CharityNavigator.org to make sure the organization is legitimate. You can also check on what percentage of collected donations actually support the charitable purpose.