---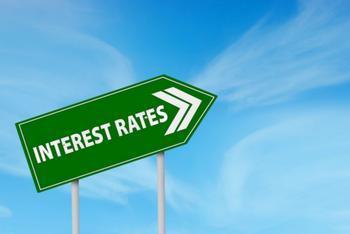 Over the last couple of weeks, a number of Federal Reserve insiders, in speeches and other policy statements, have suggested the time is right for another hike in the Fed's key interest rate.
After all, the Fed signaled a policy of rising rates back in December, but has only hiked the Overnight Discount Rate once – in December. Surely June is the time for another rate hike.
Don't count on it, says Rajeev Dhawan of the Economic Forecasting Center at Georgia State University's J. Mack Robinson College of Business. Dhawan says the Fed may wait nearly an entire year, until March 2017, before hiking rates.
"The Federal Open Market Committee (FOMC) dot charts are of interest to the press for their noise potential," Dhawan wrote in his quarterly "Forecast of the Nation," released May 26. "These are submitted weeks in advance of the meeting and as such are purely opinions and not policy projections, resulting in confusion."
Dhawan says there is plenty of evidence to suggest the Fed will wait. He singles out comments in the April FOMC minutes that contradict the idea of a June rate hike.
Momentum indicator is down
"The FOMC said consumer sentiment was high, which is true, but it has been moderating since last fall," Dhawan said. Combined with extreme volatility in the stock market and the political uncertainty surrounding the presidential primaries and upcoming elections, "the momentum indicator for confidence is not up, but down."
In the past, the FOMC moved to hike rates when economic indicators suggested the economy was heating up. The purpose of the rate hike was to tap on the brakes. Dhawan argues that improvements in the economy are about half the size of those before the Great Recession.
The fact that auto sales continue at a record pace is not a good indicator, Dhawan said. Spending on cars diverts money from other things.
"This is bad news for shopping malls and retail centers because consumers are scrimping on discretionary spending to service their auto loans in the face of less than stellar income gains," he said.
Subpar recovery
The fact is, he says, it is a subpar recovery. Since the Fed normally hikes rates to show things down a bit, Dhawan says there is absolutely no reason the Fed should want to slow economic activity now.
So why would a rate hike even be on the table? Many a pundit has suggested the Fed is desperate to raise rates, only so it would be able to lower them in the future when the economy goes over a cliff, as it did in late 2008.
All of this makes Friday's May employment report from the Labor Department more important than usual. Strong job growth would suggest improving economic conditions that might give Fed policymakers an added incentive to hike rates later this month.
But increasingly Dhawan's view seems to be the prevailing one. A June rate increase – or anytime this summer – is by no means certain.
---