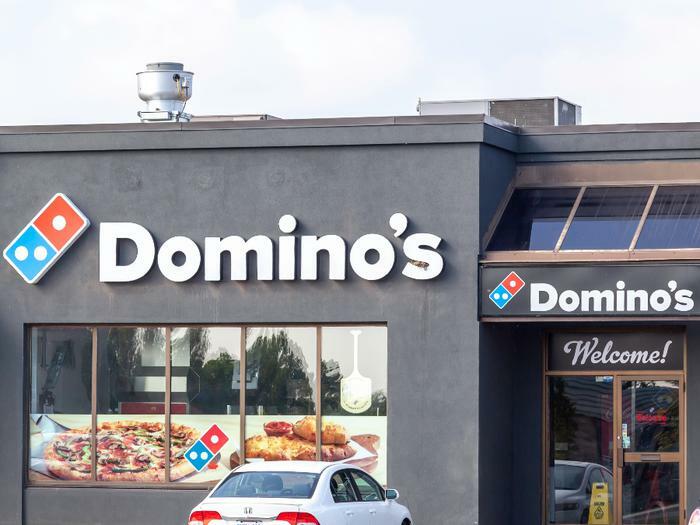 Every great delivery driver deserves a tip, and Domino's says its customers can earn one when they carry out their order. The company announced that it will tip customers $3 to use on their next online carryout order if they come to a restaurant to pick up their order in person.
With the restaurant industry looking far and wide to find employees, and other business segments ramping up in the hiring of drivers, the idea seems to make sense. Plus, there's Super Bowl Sunday looming large. During the 2020 Super Bowl, it was estimated that Domino's sold about 2 million pizzas on a normal Super Bowl Sunday, a 30% increase over a typical Sunday.
"Domino's carryout tips come just in time for the biggest football game of the year, which is also one of the busiest days of the year for pizza," said Art D'Elia, Domino's executive president. "Domino's typically sells about 2 million pizzas on football's favorite Sunday, so if you're throwing a party and feeding hungry fans, make it a carryout order and get tipped! Then you can treat yourself to a delicious pizza with a great deal the week after."
While it might be a nice permanent perk for pizza lovers, Domino's said the deal will last only through May 22, 2022. There are a couple of other things that consumers should note.
The most important one is that orders have to be placed online to claim the $3 coupon code, which is redeemable for another online carryout order placed the following week (with a minimum purchase of $5 before tax and gratuity).