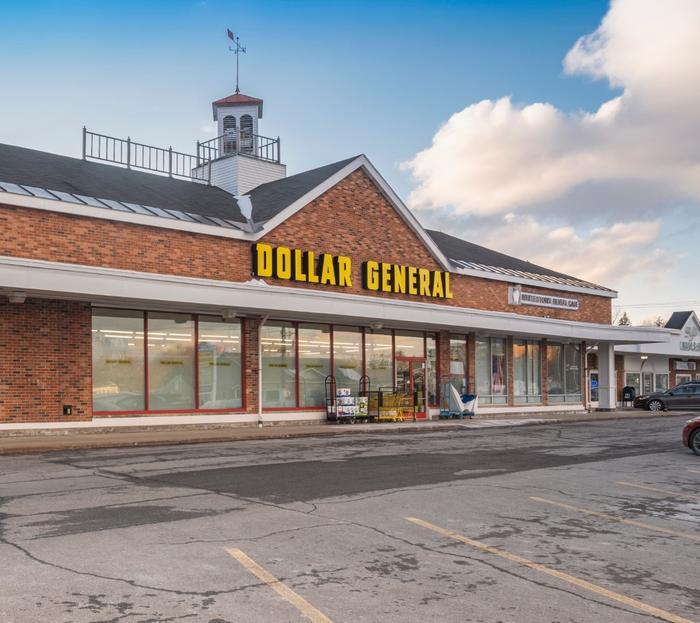 Dollar General announced on Tuesday that it will start selling cannabidiol (CBD) cosmetic products at 1,100 of its stores in Tennessee and Kentucky. 
Consumer demand for CBD -- a component of cannabis that does not contain intoxicating properties but is believed to have some health benefits -- has soared in recent years. CBD was federally legalized under the 2018 Farm Bill and has been added as an ingredient in many cosmetic products, including lotions, tinctures, and bath bombs. 
Now, Dollar General has joined a growing list of retailers that have decided to add cosmetics that contain CBD to store shelves. Some stores that sell CBD products include Walgreens, CVS, Rite Aid, ULTA Beauty, Sephora, Whole Foods, among others. 
"At Dollar General, the customer is at the center of all we do, and the addition of CBD items is an extension of our ongoing commitment to provide customers with a curated and affordable assortment of the products they seek," Dollar General EVP and Chief Merchandising Officer Jason Reiser said in a statement.
Dollar General stores in seven more states (Colorado, Florida, Indiana, Oregon, South Carolina, Texas and Vermont) are slated to stock the products in the first half of 2020. The retailer said it will only offer topical cosmetics -- like bath salts, face masks, and bath bombs. It has no plans to start selling edible CBD products at its stores. 
"Our decision to offer CBD products is based on customer interests or demands," Reiser added.
Regulators have concerns
Dollar General's announcement comes just a few weeks after the U.S. Food and Drug Administration (FDA) published an updated consumer advisory. The announcement stated that the agency doesn't have enough scientific evidence to conclude that CBD is "generally recognized as safe among qualified experts for use in human and animal food." 
The agency said it's aware of the growing consumer interest in CBD but is "concerned that people may mistakenly believe that trying CBD 'can't hurt.'" In a separate advisory published in late November, the FDA said it contacted 15 companies that were selling products containing CBD in ways that violate the Federal Food, Drug, and Cosmetic Act. 
"Aside from one prescription drug approved to treat two pediatric epilepsy disorders, these products have not been approved by the FDA and we want to be clear that a number of questions remain regarding CBD's safety – including reports of products containing contaminants, such as pesticides and heavy metals – and there are real risks that need to be considered," the FDA said.