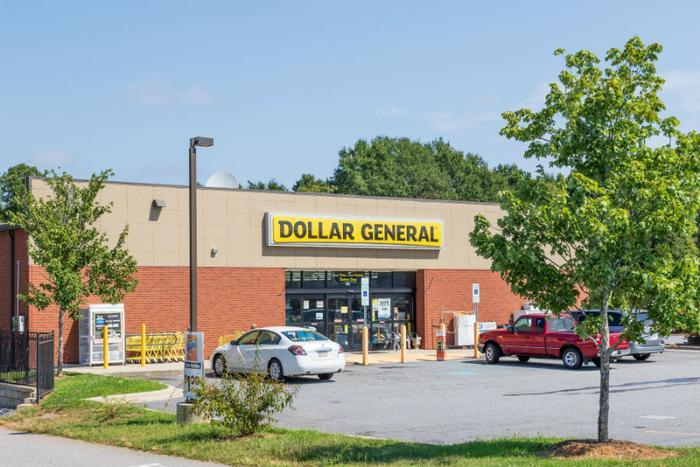 While some brick-and-mortar retailers are languishing, one name is putting up impressive numbers. Dollar General reports third-quarter earnings topped estimates, making it one of America's fastest-growing retailers.
The company reported that its net sales rose 8.9 percent while its operating profit increased 11.1 percent. Earnings per share rose 12.7 percent to $1.42.
"The quarter was highlighted by our best customer traffic and same-store sales increases in nearly five years, as well as double-digit growth in both operating profit and diluted EPS," said Todd Vasos, Dollar General's CEO. "We continue to execute well on many fronts while maintaining our focus on delivering value and convenience for our customers."
Because of how well the company did in the first three quarters of 2019, it's raised its expectations for the year as a whole and announced an ambitious expansion plan. In a conference call with analysts, the company said it plans to open 1,000 new stores next year, repeating the pattern of growth of the last few years.
Currently, Dollar General operates around 16,000 stores in the U.S. By comparison, Walmart operates fewer than 5,000 stores.
Filling the role of rural grocery store
Unlike most retailers, Dollar General operates stores in urban, suburban, and rural areas. While most supermarket chains avoid rural areas because of a lack of customers, Dollar General has filled that gap. Its rural stores are stocked with food items that make it a primary food retailer in many underserved locations.
The strategy appears to be paying off. In the third quarter, Dollar General reported same-store sales were up 4.6 percent, suggesting it has found a way to keep customers coming back.
In August, Dollar General -- along with Family Dollar and Dollar Tree -- was cited by the New York Attorney General's Office for allegedly selling expired products, including over-the-counter drugs and motor oil.
New York Attorney General Letitia James levied a total of $1.2 million in fines against the three discount retailers, saying the retailers in question need to update their business practices.