---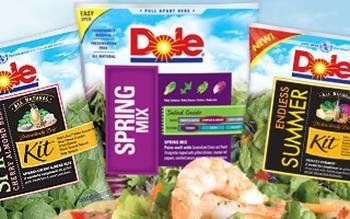 Dole Food Co. is facing a criminal investigation into a listeria outbreak involving packaged salad that is blamed for four deaths and many illnesses in the U.S. and Canada.
"Dole has recently been contacted by the Department of Justice," the company said, and pledged to "answer questions and address any concerns."
Dole also insisted that the conditions at its Springfield, Ohio, plant that were blamed for the outbreak have been corrected.
"We have been working in collaboration with the FDA and other authorities to implement ongoing improved testing, sanitation and procedure enhancements, which have resulted in the recent reopening of our Springfield salad plant," Dole said. 
Dole stopped production at the Ohio plant in January and recalled the salad packages from stores in 23 U.S. states and three Canadian provinces. It recently restarted production at the plant and the Centers for Disease Control and Prevention said the listeria outbreak had ended in March. 
"May raise questions"
The Dole statement took note of "recent news reports [that] may raise questions among our consumers and customers," an apparent reference to a Wall Street Journal report that said government inspectors found that Dole had evidence of dangerous bacteria in the Ohio plant for more than a year before it withdrew the salads.
As early as July 2014, samples from the warehouse tested position for bacteria, according to an inspection report by the FDA, the Journal said, adding that the FDA had confirmed the information quoted in its story.
---