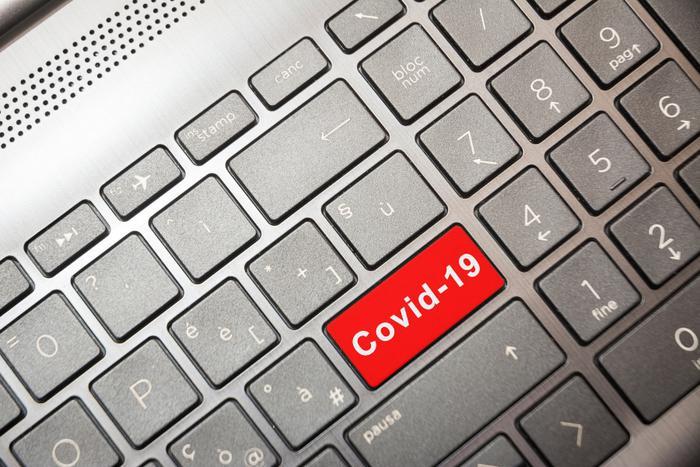 The U.S. Department of Justice (DOJ) is going after a trio of defendants who have built more than 300 fraudulent websites selling hard-to-find coronavirus-related health and safety items.
The DOJ's first move was to obtain a Temporary Restraining Order in an effort to bring the scammers to a screeching halt. The enforcement action -- filed in Tampa, Florida -- is part of the Justice Department's non-stop efforts focused on finding, investigating, and prosecuting illegal conduct related to the pandemic. Dealing with those who unscrupulously profit off of the pandemic is a prime concern for the DOJ. 
"The Department of Justice is committed to preventing fraudsters from exploiting this pandemic for personal gain," said Acting Assistant Attorney General Ethan P. Davis of the Department of Justice's Civil Division.  "We will use every resource at the government's disposal to pursue scammers who are stealing money from citizens amidst the ongoing public health crisis."
How the con works
As laid out in court filings, Thu Phan Dinh, Tran Khanh, and Nguyen Duy Toan -- all residents of Vietnam and yet to be located -- are reputed to have taken part in a wire fraud scheme seeking to profit from the COVID-19 pandemic. 
The complaint said that the defendants operated more than 300 websites pushing products that became scarce during the pandemic, such as hand sanitizer and disinfectant wipes. The haul was pretty good, the DOJ said, claiming thousands of victims in all 50 states who attempted to purchase these items from the scam websites but never received the products they bought.
The complaint alleges that defendants set up hundreds of email accounts and payment accounts with PayPal to grease the skids of the scheme and keep it hidden from law enforcement. 
Defendants are also alleged to have listed fake contact listings on the sites which, in turn, caused a rash of complaints from defrauded consumers going to innocent individuals and businesses who had no hand in the scam at all.
What to look out for
If the DOJ can bring these fraudsters to justice, that might be a big haul. Unfortunately, in hydra-like fashion, there's likely to be others who want to bilk the consumer off the back of COVID-19. As a precaution, the agency recommends that Americans take the following precautionary measures to protect themselves from known and emerging scams related to COVID-19:
Verify anything and everything related to COVID-19. Independently verify the identity of any company, charity, or individual that contacts you regarding COVID-19 or any products relating to COVID-19.

Double-check websites and email addresses. If you're contacted by any website that offers information, products, or services related to COVID-19, the DOJ says to take a careful look at the email address the message is sent from. Scammers often employ addresses that differ only slightly from those belonging to the entities they are impersonating. As a case-in-point, they might use "cdc.com" or "cdc.org" instead of "cdc.gov."

Treat unsolicited emails as a warning flag. If you didn't go looking for health and safety items, then it's a pretty good bet that any unsolicited emails offering information, supplies, or treatment for COVID-19 or requesting your personal information for medical purposes are illegitimate. Legitimate health authorities will not contact the general public this way. The DOJ says consumers should ignore offers from suspicious sources for a COVID-19 vaccine, cure, or treatment. Everyone's rule-of-thumb should be this: if a vaccine becomes available, you won't hear about it for the first time through an email, online ad, or unsolicited sales pitch.

Check reviews. Check online reviews for any company offering COVID-19 products or supplies. Avoid companies whose customers have complained about not receiving items. 
There's other red flags the DOJ says consumers can watch out for, but they're a bit different from emails or websites selling scarce health and safety products. 
Those include charities or crowdfunding sites soliciting donations in connection with COVID-19; any business, charity, or individual requesting payments or donations in cash, by wire transfer, gift card, or through the mail; and any "investment opportunities" tied to COVID-19, especially those based on claims that a small company's products or services can help stop the virus.  
For the most up-to-date information on COVID-19, consumers should visit the Centers for Disease Control and Prevention (CDC) and World Health Organization (WHO) websites. If anything looks fishy and it's related to the coronavirus, the public is urged to report it to the National Center for Disaster Fraud (NCDF) hotline by phone at (1-866-720-5721) or via an online reporting form available here.