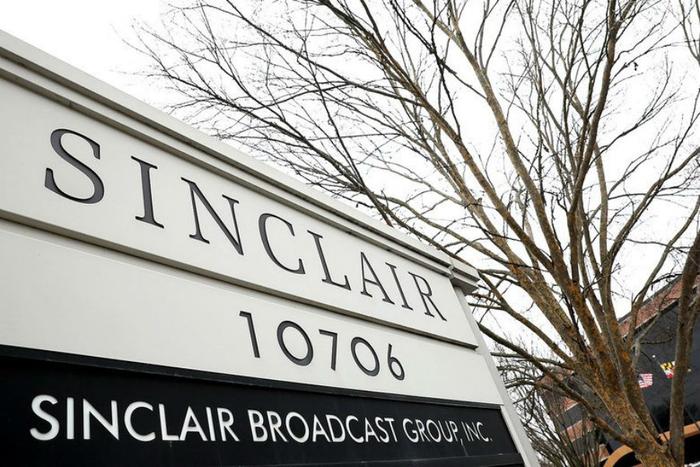 The Justice Department is investigating whether local TV station owners including Sinclair Broadcast Group and Tribune Company violated antitrust laws in the way their ad sales teams communicated with one another about their performance, according to The Wall Street Journal.
The coordinated efforts between the ad sales teams might have led to higher rates for TV commercials, the Journal said, citing sources familiar with the matter. The probe was launched following an examination of Sinclair's proposed $3.9 billion acquisition of Tribune by the Antitrust Division.
"It is our policy not to comment on a potential investigation. It is our understanding that this is not specific to Sinclair, but focuses on the larger broadcast industry," a Sinclair spokesperson told the Journal.
FCC opposes
The proposed merger between Sinclair and Tribute would create a broadcast television station with more than 200 stations.
In their application to the FCC, the two media companies said they would reach 72 percent of American households under the deal. The combined companies would own and operate the largest number of broadcast television stations of any station group.
Last week, FCC Chairman Ajit Pai expressed "serious concerns" about the plans, particularly the proposed "sidecar agreements" that would allow Sinclair to retain control of stations without owning them.
The FCC voted unanimously to send the merger to an administrative law judge for review -- a move that Republican FCC Commissioner Michael O'Rielly called a "de facto merger death sentence."
On Thursday, President Trump voiced his displeasure over the FCC's opposition to the Sinclair-Tribune merger.
"So sad and unfair that the FCC wouldn't approve the Sinclair Broadcast merger with Tribune," the president said in his tweet. "This would have been a great and much needed Conservative voice for and of the People. Liberal Fake News NBC and Comcast gets approved, much bigger, but not Sinclair. Disgraceful!"