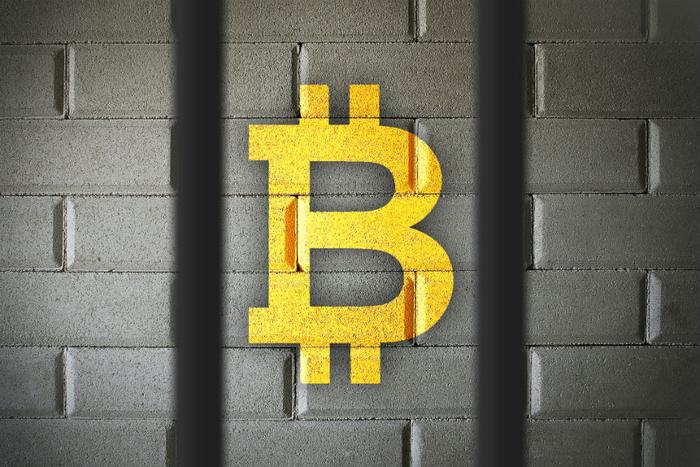 The U.S. government has taken control of $1 billion in bitcoin from the now-defunct online black market Silk Road. The capture represents the largest cryptocurrency seizure to date.
Silk Road ranks as the most infamous online criminal marketplace of its day, but the Department of Justice (DOJ) brought it to its knees in 2015 when it successfully prosecuted its founder, Ross Ulbricht, on seven counts that included unlawfully facilitating the sale of illegal drugs and money laundering. 
By the time Silk Road was brought to justice, it had reportedly generated sales revenue totaling over 9.5 million bitcoins. Commissions from these sales totalled over 600,000 bitcoins, which presumably went right into Ulbricht's pockets.
Follow the money
This is where the story gets interesting. Before Ulbricht was sent off to prison, he sheltered a billion in bitcoins in a digital wallet and did his best to tuck away the wallet where it would be hard to find.
Someone referred to as "Individual X" supposedly hacked the Silk Road's payments system some time in either 2012 or 2013. The DOJ says that Ulbricht "threatened Individual X for the return of the cryptocurrency," but the mysterious hacker refused. 
Enter the DOJ and the Washington DC Cyber Crimes Unit. The group -- which is tasked with virtual currency transactions -- used a third-party bitcoin tracing company to analyze bitcoin transactions carried out by Silk Road and was able to identify 54 previously undetected transactions executed by the platform. An analysis showed that all of those transactions appeared to represent all proceeds of unlawful activity stolen from Silk Road.
The DOJ continued its hunt, and it cornered Individual X on November 3, 2020. The anonymous hacker agreed to hand over the stolen bitcoin and transfer it to the government's hands. The DOJ is mum on whether Individual X was arrested, cut a plea bargain, or even how their cooperation was attained.
"Criminal proceeds should not remain in the hands of the thieves," IRS-CI Special Agent in Charge Kelly R. Jackson said in a statement. "The Washington DC Cyber Crimes Unit is uniquely specialized in tracing virtual currency transactions and we will continue to hone our skills to combat illegal activity."