---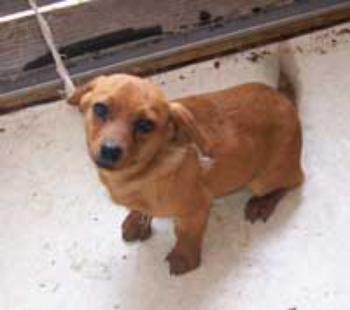 Summer time has some wonderful things like the opening of amusement parks, going to cookouts and attending outside gatherings. But one bad thing about the summer -- and springtime too for that matter -- is allergies.
Luckily, we humans can do a plethora of things to help combat our seasonal allergies, but dogs don't have it so easy. Many dogs deal with all types of skin ailments during allergy season, whether it's constant scratching, having irritated skin or an unhealthy coat.
Dr. Bob Clement, of Royal Canin Canada, says a dog's skin is actually what protects him from allergies, so if his skin becomes irritated and goes untreated, it can only make things worse.
"The second most common reason for Canadians to visit their veterinarian is to resolve their dog's skin issues," he says. "Skin plays a vital role in protecting dogs from environmental allergies because many of the particles that cause allergies are actually absorbed through a dog's skin, particularly if the skin is dry or unhealthy."
Airborne allergens
It's not just Canadian dogs that suffer. Michigan veterinarian Michael Redmer says many dogs become vulnerable to airborne allergens just like humans.
"The sudden onset of seasonal itchiness in dogs may indicate a sensitivity to airborne allergens, known as atopy," wrote Redmer. "Atopy is an intensely itchy skin condition caused primarily by inhaled allergens such as pollens, molds and dander, but any airborne particle can potentially become an allergen."
"Dogs with atopy are genetically predisposed to the condition, and certain breeds are more commonly represented. Female dogs are more likely to be affected than males, and animals usually do not start to show symptoms of atopy until 1 to 3 years of age," he said.
Dr. Mike Wanchick, a veterinarian in Dacula, Ga., says it's important to take your dog for dermatological visits for a couple of reasons.
One, a visit will allow the vet to get to the root of your dog's skin condition and two, the vet will most likely be able to lower the chances of your dog having the same type of skin irritation in the future.
Plus, delaying a dermatological visit will only increase the chances of your dog getting a second skin infection.
Incredibly painful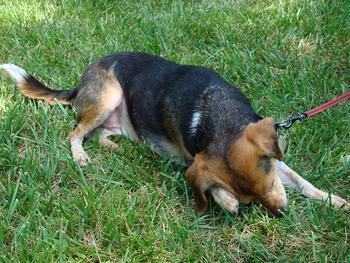 "Untreated skin disorders and allergies are incredibly painful for pets," said Dr. Wanchick. "A dermatology check-up is the best way to assess a pet's symptoms and determine the precise cause. Otherwise, pets that continue to itch and scratch at their skin can actually cause secondary skin infections."
"Allergies can be triggered by a number of different causes," he adds. "This is why veterinary dermatology care is so important. As part of a pet wellness check-up, dermatological care is the best way to diagnose the cause for a pet's allergies so treatment can swiftly begin."
In a 2006 study conducted by the Waltham Centre for Pet Nutrition, researchers found a mixture of the following vitamins work best for keeping your dog's skin moisturized: pantothenate (Vitamin B5), inositol (Vitamin B8), nicotinamide (Vitamin B3), choline (B complex vitamin) and histidine, which is a type of amino acid.
Moisture and healthy skin go hand-in-hand for your dog, experts say.
"That [skin] barrier is key," says Clement. "If it is compromised, environmental allergens are more readily absorbed and can result in allergic reactions that many pet owners may not recognize. A telltale sign of an allergic reaction in dogs is swollen, red skin, but also look for excessive paw licking, reluctance to ear handling, and scratching as other hidden signs of allergies in dogs."
Redmer agrees, and says taking your dog to the vet is only half of what you'll need to do. You'll also have to educate yourself.
"Remember, dogs and cats itch for hundreds of reasons," he said in a recent article. "Routine examination by your veterinarian can help to diagnose, prevent and treat these itchy skin conditions. Education plus appropriate preventative measures can help to minimize apparent seasonal skin conditions."
---