---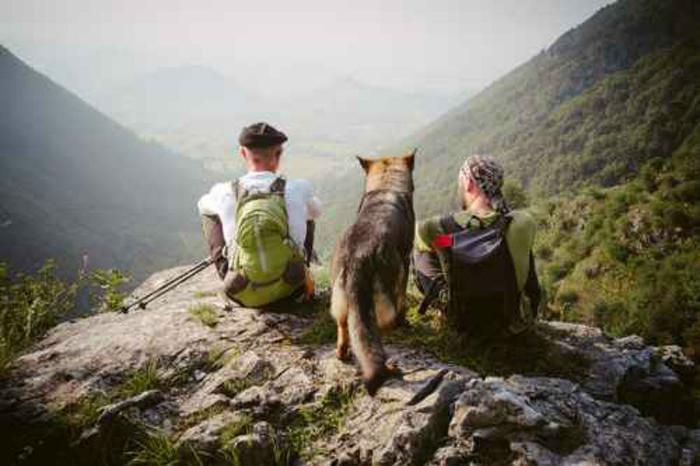 Dog lovers without a pooch of their own may be able to get their next dog fix with Bark'n'Borrow — an app through which you can find a dog to borrow.
The way the app works is simple. Create a profile, pass the screening to become a verified "dog lover," and you'll be able to connect with a community of dog lovers in your local area.
The three-sided marketplace aspect of Bark'n'Borrow allows you to become either a Sitter (someone who gets paid for their time), a Borrower (rewarded simply with canine companionship), or a dog owner looking for some extra love for your dog.
Borrowing a pup
If you're a borrower looking to spend time with a dog — whether it's for an afternoon walk, a day of play, or the entire time a pooch's human is on vacation — just peruse some doggy profiles and you'll be on your way.
Similar to a dating app for humans, each dog has a profile which includes a photo and some basic info, such as breed, obedience level, and how it well it gets along with other dogs and children. Profiles also include typical dog characteristics, such as "curious," "affectionate," and "energetic."
Once you've found a winner, borrowers can reach out to the owner. If everyone gets along after meeting, they can arrange for dog walking or sitting later.
Despite the meet-and-greets, however, there is a definite trust aspect to the service. Handing off your dog to a relative stranger might feel a little strange to a dog owner, but the company assures owners that each potential borrower has undergone a careful vetting process.
Sharing economy
Bark'n'Borrow's founder Liam Berkeley believes the service might be a natural step in the sharing economy. In the age of AirBnB and Uber, dog sharing doesn't seem too outlandish a concept.
He says the idea for the app came to him when he was unable to commit to a dog due to work demands.  "I was contemplating rescuing a dog — I grew up with dogs — but I was working 12 or 13 hour days," Liam Berkeley tells Fast Company. "My girlfriend at the time was still in school and had a job on the side. So as much as we were thinking of getting one, we knew it wasn't the best idea."
So Berkeley would occasionally borrow neighbors' dogs and take them for hikes. He soon discovered there was no shortage of people like himself who missed having a dog of their own, so he decided to create the simple dog-matching service.
Dog owners and borrowers currently pay nothing for the service, but eventually Berkeley plans to charge a small fee for borrowers as well. The fee, he tells Fast Company, will help cover insurance and customer support, and a portion of the profits will go to animal rescue.
---