---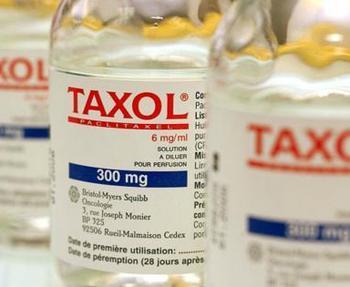 Many consumers have become wary of dog food because it contains so many additives. But researchers at Johns Hopkins have discovered that a common pet food preservative may prevent the painful nerve damage that afflicts many cancer patients taking the drug Taxol.
The preservative, an antioxidant called ethoxyquin, was shown in experiments on mice to bind to certain cell proteins in a way that limits their exposure to the damaging effects of Taxol, the researchers say.
Four out of five patients taking Taxol develop painful nerve damage in their hands and feet. The researchers hope that with what they've learned about ethoxyquin, they can develop a drug that could prevent the nerve damage.
While half of Taxol users recover from the pain damage, known as peripheral neuropathy, the other half continue to have often debilitating pain, numbness and tingling for the rest of their lives.
"Millions of people with breast cancer, ovarian cancer and other solid tumors get Taxol to treat their cancer and 80 percent of them will get peripheral neuropathy as a result," says Ahmet Höke, M.D., Ph.D., a professor of neurology and neuroscience at the Johns Hopkins University School of Medicine and director of the Neuromuscular Division. "They're living longer thanks to the chemotherapy, but they are often miserable. Our goal is to prevent them from getting neuropathy in the first place."
A report on Höke's research is published online in the Annals of Neurology.
---