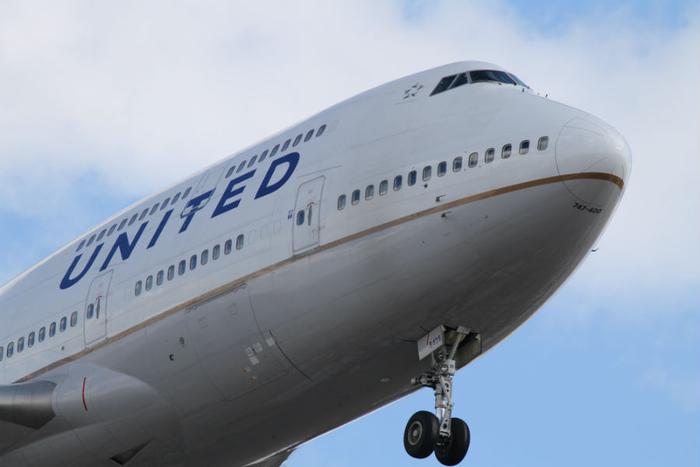 A 10-month-old puppy died Monday on a United Airlines flight after a flight attendant allegedly told its owner to store the animal and its carrier in an overhead locker. Passenger Maggie Gremminger said she witnessed a flight attendant instruct the dog's owner to stow the carrier with the dog inside in an overhead bin.
"The pet owner was very adamant that she did not want to put the pet carrier up above," Gremminger said.
"She was saying verbally, 'My dog is in here, no, this is my dog.' The flight attendant, in response, really just continued to ask her to put it above because it was a hazard where it was, it was a safety emergency, someone could trip."
Once the dog, Kokito, was found dead, Gremminger said the flight attendant became "frazzled" and insisted she didn't know there was a dog in the carrier. However, passengers say the flight attendant was aware that the dog was in there because he barked though takeoff.
"We didn't know it was barking a cry for help," Gremminger posted on Twitter. By the time the plane landed almost four hours later, the French bulldog was dead.
"Tragic accident"
United apologized Tuesday for the death of the passenger's dog, calling it a "tragic accident." A United spokesperson said the death "should never have occurred, as pets should never be placed in the overhead bin."
"We assume full responsibility for this tragedy and express our deepest condolences to the family and are committed to supporting them," United said in a statement.
The airline said it is refunding the family's tickets, paying for a necropsy, and "thoroughly investigating what occured to prevent this from ever happening again."
Highest number of animal deaths of any carrier
According to United's pet policy, animals must be in a carrier and "fit completely under the seat in front of the customer and remain there at all times."
In 2017, 18 animals died and 13 were injured while flying through United's PetSafe cargo program, according to data from the Department of Transportation. That works out to a rate of 2.24 per 10,000 transported animals.
Last year, two women blamed the airline for the deaths of their dogs in incidents that occured just weeks apart.
A golden retriever named Jacob died just hours after disembarking from a United flight. "His stomach flipped due to the stress of his journey that was 20 hours longer than expected, and suffocated his organs," Jacob's owner wrote on Facebook after the incident.
In a separate incident, a pit bull terrier named Sadie arrived deceased to a layover. The airline contended that each of the deaths were caused by "preexisting conditions."