---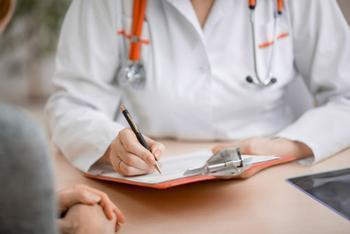 Rising drug costs have been a hot topic of debate recently, but a new study suggests that these are not the only medical costs that consumers have to worry about.
Researchers from The Dartmouth Institute for Health Policy and Clinical Practice surveyed a selection of doctors from Atrius Health – the largest ambulatory care provider in Massachusetts. The participants were asked questions related to the cost of medical tests and procedures; they were also asked about how much they believed they were responsible for controlling costs for patients.
The researchers found that while the vast majority of physicians believed they were responsible for controlling costs for their patients (92.2%), little more than a third of the respondents (36.9%) actually admitted to having an understanding of how much certain procedures and tests actually cost.
Care vs. costs
The researchers began their study in an effort to support a new initiative called "Choosing Wisely," a campaign started in 2012 by the American Board of Internal Medicine (ABIM) that seeks to educate doctors on low-value health care services – tests and procedures that may be expensive or take a lot of time but don't actually give much of a benefit to the patient.
A good portion of physicians in the study had strong feelings about doing their part to keep costs down. While they recognized that it actually was their responsibility to keep costs down, about one third of the respondents felt that it was unfair for doctors to have to be both concerned about costs and the welfare of their patients.
Another third of respondents said that they try not to think about costs at all while considering medical decisions, with roughly the same amount saying that they're simply too busy to worry about costs on top of everything else.
Different pressures
However, the study also revealed that different types of doctors face different pressures when it comes to dealing with their patients and costs.
Primary care physicians, for example, reported feeling much more pressured by patients to order medical tests and screenings than medical or surgical specialists (68.3% vs. 58% and 55.8%, respectively.)
Despite these patient pressures, many of the participants stated that they were aware of the Choosing Wisely campaign. Nearly half of all physicians stated that they were aware of the program (47.2%), while medical and surgical specialists seemed less informed, with 37.4% and 27% being aware of it, respectively.
Responsibility for change
The researchers hope that extra support from the medical community can help keep medical costs low, but they also know that the responsibility for creating a tangible change is up to more than just the doctors.
"Our analysis points to the fact that there is willingness on the part of physicians to forgo low-value care services, if they have appropriate support that addresses patient demand, malpractice concerns, and other drivers of overuse," said Dr. Carrier Colla, lead author of the study.
"But, it's also clear that to get a meaningful reduction in the use of low-value services, we need to engage more than just physicians. The behavior and attitudes of patients, regulators and other stake holders all play a part in the consumption of these low-value services."
The full study has been published in the American Journal of Managed Care. 
---