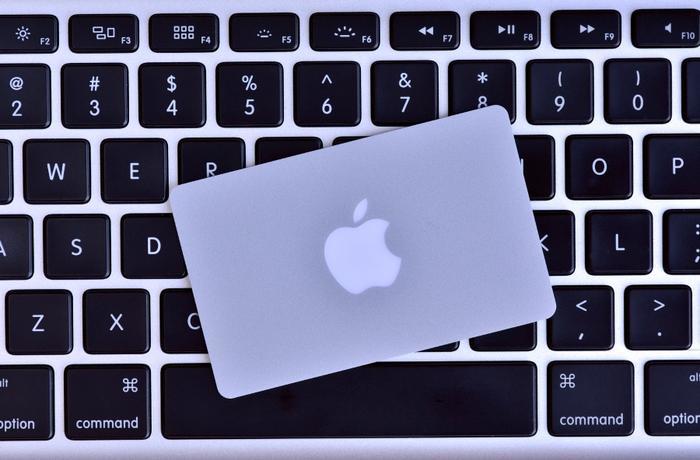 Two tech entrepreneurs say that the new Apple Card appears to have a gender bias when it comes to assigning credit limits.
David Heinemeier Hansson and Apple co-founder Steve Wozniak both say they received several times the credit limit than their wives when they applied for the new credit card. 
Hansson, who developed the web-application framework Ruby on Rails, said he and his wife file a joint tax return and that she has a better credit score than he does. Yet when they were approved for the card, he said his credit limit was 20 times higher than his wife's.
Both men reported the discrepancy on Twitter, blaming the algorithm used by Apple and Goldman Sachs to screen applicants.
New York will investigate
In the wake of these complaints, the New York Department of Financial Services has launched an investigation. Goldman Sachs has declined to say whether it has had any discussions with either of the two tech titans who publicly expressed their concerns.
Apple and Goldman Sachs rolled out the new credit card in August, making it available to all iPhone customers. The card is designed to be used in tandem with the Wallet app on the iPhone. At the time of its launch, Apple said it wanted the card to be a tool to help consumers better manage their money.
The Apple Card is like many regular credit cards. It doesn't have an annual fee, and it offers 3 percent cash back on Apple purchases and 1 percent on all other purchases. It got a rather lukewarm reception from personal finance experts who noted that most cards don't currently charge an annual fee, and some offer rewards as generous or more than what the Apple Card pays.
The focus of the controversy is the algorithm used to approve applicants and assign them a credit limit. Reuters quotes a spokeswoman for the New York Department of Financial Services as saying the agency will investigate to determine whether the discrepancy violates state law.
She said the law is designed to make sure all consumers are treated the same and that even unintentional discrimination on the part of a computer algorithm could be a violation.